7UT6125-4EB90-1AA0-L0A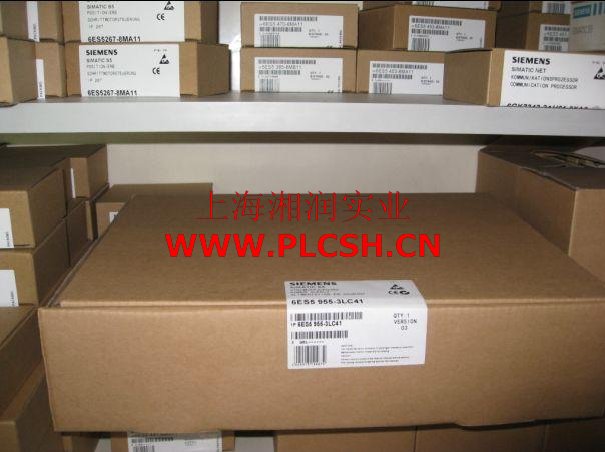 Brand: SIEMENS – Siemens
Name: 7UT6125-4EB90-1AA0-L0A
Type: 7UT6125-4EB90-1AA0-L0A
About products:
7UT6125-4EB90-1AA0-L0A7UT6125-4EB90-1AA0-L0A7UT6125-4EB90-1AA0-L0A7UT6125-4EB90-1AA0-L0A7UT6125-4EB90-1AA0- L0A7UT6125-4EB90-1AA0-L0A
The products are detailed:
7UT6125-4EB90-1AA0-L0A7UT6125-4EB90-1AA0-L0A7UT6125-4EB90-1AA0-L0A7UT6125-4EB90-1AA0-L0A7UT6125-4EB90-1AA0- The relay protection of L0A7UT6125-4EB90-1AA0-L0ASIPROTEC TEC:
Overcurrent protection: 7SJ45, 7SJ46, 7SJ600, 7SJ601, 7SJ602, 7SJ61, 7SJ62, 7SJ63, 7SJ64
Distance protection: 7SA522, 7SA6
Line differential protection: 7SD600, 7SD52, 7SD53, 7SD610
Transformer differential protection: 7UT612, 7UT613, 7UT63
Busbar protection: 7SS60, 7SS52
Generator protection: 7UM61, 7UM62, 7VE6, 7UM518
Generator protection-Accessories: 7UW50, 7XR, 3PP, 7XT
V/F-Relays: 7RW600
Transiet-Earth-Fault-Relay: 7SN600
Breaker Failure Protection, Auto-Recloser, Sunch.Check: 7SV600, 7VK61
High-Impedance protection: 7VH60
Accessories-Communications: 7XV5, 6XV8
Accessories: 7XV2, 7XV60, 7XV62, 7XV75
Auxiliary Transformer: 4AM, 4NX, 7XR9
Auxiliary relays: 7PA, 7TS, 7XP90
Reyrolle products:
7SG/7PG/7XG/VCE: nnn
others:
DIGSI/7RE/6MA/6MD63/6MD662/6MD663/6MD664/6MD90/6DT
The following is this product parameter, for everybody's reference, service hotline: 021-60516131, 13524145231 Engineer Zhu. Online QQ: 1345660500
SIPROTEC Compact 7SJ80 protective device apparatus can
In order to earthing to the neutral point directly in the electric wire netting of high-low voltage, low resistivity
Anti-earthing, non-grounded and having neutral points to compensate the equipment ground
Circuit carry on protect. This is protected and can also be regarded as the independence, finished
Good voltage transformer back up protection use.
SIPROTEC Compact 7SJ80 has the one that researches and develops newly
The hardware, is having the most high reliability functionally mainly.
1,000,000 protective to run and pass live SIPROTEC
Have tested and established foundation of the high reliability for it.
This protect, it offers a lot of function to be can in a flexible way to electric department
The interconnected system demand makes a response, and can save and put into effectively
Originally. For example: Removable interface is flexible protect the sum of function
Integrated programmable logic function (CFC) .
Freedom assigned LEDs and six row display, can guarantee clearly
Unique display process state. Add 9 function key sets,
The operating personnel can carry on fast and safely under any circumstance
Operation. All these have guaranteed high-level reliability.
Plug-draw-type electric current and voltage terminal strip
may the entering amount which run from opposite directions carry on the movement threshold through DIGSI
The valve is presumed (19/88/176 VDC)
Can set up CT electric current quantum (1A/5A) through DIGSI
9 programming function keys
6 row display
Avoid dismantling and safeguarding
USB interface of preceding end
2 pieces of additional communication interface
Support to take redundant IEC 61850 electricity or optical interface
Ethernet of passband IEC 61850 GOOSE, but
Carry on the communication among protecting
Through Ethernet with SNTP, can be precise as to
Plant the synchronism when millisecond
Protect the function
Overcurrent protection (50, 50N, 51, 51N)
Overcurrent protection (67, 67N) of the direction
Sensitive directivity / directionless earthing fault detection (67Ns,50Ns)
Voltage protection (64) of zero sequence
The homodyne of high impedance protects (87N)
The surge is inhibited
The under-current monitors (37)
The excess load protects (49)
Low /excess voltage protection (27/59)
Low /over frequency protection (81O/U)
The circuit breaker does not work and protect (50BF)
The unbalance in phase or negative sequence protects (46)
Phase sequence monitors (47)
Measure (25) in the same term
Auto-reclosing (79)
Fault location (21FL)
Slip difference protects the kinetic energy (du/dt)
The power direction is protected (P ,Q )
Occlude (86)
Control function / programmable logic
Line isolating switch, isolate the control command of the disconnector
Through the key set, open entering, DIGSI 4 or SCADA system
Control
It is self-defining in user PLC logics to bring CFC ' for instance: Interlocking,
The back up supply hauls oneself willingly into, automaticallies control etc.)
Monitor the function
Measured value of running V, I, F, P, Q, cosφ
The electric energy measures value Wp, Wq
The loop circuit breaker is abraded and monitored
Minimum and maximum value
The loop monitors (74TC) to trip
PT circuit break monitored
8 newest trouble waveforms
Interface of communication
System interface
-IEC 61850 stipulations
-IEC 60870-5-103 stipulations
-PROFIBUS-DP
-DNP 3.0
-MODBUS RTU
Ethernet interface of DIGISI 4
4 front panels of USB interface of DIGISI
Hardware
4 current transformers
0/3 of the potential transformers
3/7 make the entering amount (pass the threshold of soft configuration)
Opening amount 5/8 (2 Form Cs export)
A running status node
Plug-draw-type electric current and voltage terminal
7PA2231-1
7PA3032-1AA00-1
7PG1511-2KC70-1CFO
7TS1632-0AA00-1
7PA2331-0
7XP9013-0
7SA5221-4CB00-1EB0
7UT6121-4EB00-1AA0
7SJ6001-4EA0-1DA0
7SJ6021-4EB00-1FA0
7SJ8041-5EB00-1FA0
7SJ8031-5EB00-1FA0
7SK8011-1BB00-1HD0
7SK8011-1BB00-1HE0
7SK8011-1BB06-1HD0
7SK8011-1BB06-1HE0
7SK8011-1BB10-1HD0
7SK8011-1BB10-1HE0
7SK8011-1BB16-1HD0
7SK8011-1BB16-1HE0
7SK8011-1BB20-1HD0
7SK8011-1BB20-1HE0
7SK8011-1BB26-1HD0
7SK8011-1BB26-1HE0
7SK8011-1BB30-1HD0
7SK8011-1BB30-1HE0
7SK8011-1BB36-1HD0
7SK8011-1BB36-1HE0
7SK8011-1BK10-1HD0
7SK8011-1BK10-1HE0
7SK8011-1BK16-1HD0
7SK8011-1BK16-1HE0
7SK8011-1BK20-1HD0
7SK8011-1BK20-1HE0
7SK8011-1BK26-1HD0
7SK8011-1BK26-1HE0
7SK8011-1BK30-1HD0
7SK8011-1BK30-1HE0
7SK8011-1BK36-1HD0
7SK8011-1BK36-1HE0
7SK8012-1BB10-1HD0
7SK8012-1BB10-1HE0
7SK8012-1BB16-1HD0
7SK8012-1BB16-1HE0
7SK8012-1BB20-1HD0
7SK8012-1BB20-1HE0
7SK8012-1BB26-1HD0
7SK8012-1BB26-1HE0
7SK8012-1BB30-1HD0
7SK8012-1BB30-1HE0
7SK8012-1BB36-1HD0
7SK8012-1BB36-1HE0
7SK8012-1BK10-1HD0
7SK8012-1BK10-1HE0
7SK8012-1BK16-1HD0
7SK8012-1BK16-1HE0
7SK8012-1BK20-1HD0
7SK8012-1BK20-1HE0
7SK8012-1BK26-1HD0
7SK8012-1BK26-1HE0
7SK8012-1BK30-1HD0
7SK8012-1BK30-1HE0
7SK8012-1BK36-1HD0
7SK8012-1BK36-1HE0
7SK8031-1BB10-1HD0
7SK8031-1BB10-1HE0
7SK8031-1BB16-1HD0
7SK8031-1BB16-1HE0
7SK8031-1BB20-1HD0
7SK8031-1BB20-1HE0
7SK8031-1BB26-1HD0
7SK8031-1BB26-1HE0
7SK8031-1BB30-1HD0
7SK8031-1BB30-1HE0
7SK8031-1BB36-1HD0
7SK8031-1BB36-1HE0
7SK8031-1BK10-1HD0
7SK8031-1BK10-1HE0
7SK8031-1BK16-1HD0
7SK8031-1BK16-1HE0
7SK8031-1BK20-1HD0
7SK8031-1BK20-1HE0
7SK8031-1BK26-1HD0
7SK8031-1BK26-1HE0
7SK8031-1BK30-1HD0
7SK8031-1BK30-1HE0
7SK8031-1BK36-1HD0
7SK8031-1BK36-1HE0
7SK8032-1BB10-1HD0
7SK8032-1BB10-1HE0
7SK8032-1BB16-1HD0
7SK8032-1BB16-1HE0
7SK8032-1BB20-1HD0
7SK8032-1BB20-1HE0
7SK8032-1BB26-1HD0
7SK8032-1BB26-1HE0
7SK8032-1BB30-1HD0
7SK8032-1BB30-1HE0
7SK8032-1BB36-1HD0
7SK8032-1BB36-1HE0
7SK8032-1BK10-1HD0
7SK8032-1BK10-1HE0
7SK8032-1BK16-1HD0
7SK8032-1BK16-1HE0
7SK8032-1BK20-1HD0
7SK8032-1BK20-1HE0
7SK8032-1BK26-1HD0
7SK8032-1BK26-1HE0
7SK8032-1BK30-1HD0
7SK8032-1BK30-1HE0
7SK8032-1BK36-1HD0
7SK8032-1BK36-1HE0
7SK8011-1EB10-1HD0
7SK8011-1EB10-1HD0
7SK8011-1EB10-1HE0
7SK8011-1EB16-1HD0
7SK8011-1EB16-1HE0
7SK8011-1EB20-1HD0
7SK8011-1EB20-1HE0
7SK8011-1EB26-1HD0
7SK8011-1EB26-1HE0
7SK8011-1EB30-1HD0
7SK8011-1EB30-1HE0
7SK8011-1EB36-1HD0
7SK8011-1EB36-1HE0
7SK8011-1EK10-1HD0
7SK8011-1EK10-1HE0
7SK8011-1EK16-1HD0
7SK8011-1EK16-1HE0
7SK8011-1EK20-1HD0
7SK8011-1EK20-1HE0
7SK8011-1EK26-1HD0
7SK8011-1EK26-1HE0
7SK8011-1EK30-1HD0
7SK8011-1EK30-1HE0
7SK8011-1EK36-1HD0
7SK8011-1EK36-1HE0
7SK8012-1EB10-1HD0
7SK8012-1EB10-1HE0
7SK8012-1EB16-1HD0
7SK8012-1EB16-1HE0
7SK8012-1EB20-1HD0
7SK8012-1EB20-1HE0
7SK8012-1EB26-1HD0
7SK8012-1EB26-1HE0
7SK8012-1EB30-1HD0
7SK8012-1EB30-1HE0
7SK8012-1EB36-1HD0
7SK8012-1EB36-1HE0
7SK8012-1EK10-1HD0
7SK8012-1EK10-1HE0
7SK8012-1EK16-1HD0
7SK8012-1EK16-1HE0
7SK8012-1EK20-1HD0
7SK8012-1EK20-1HE0
7SK8012-1EK26-1HD0
7SK8012-1EK26-1HE0
7SK8012-1EK30-1HD0
7SK8012-1EK30-1HE0
7SK8012-1EK36-1HD0
7SK8012-1EK36-1HE0
7SK8031-1EB10-1HD0
7SK8031-1EB10-1HE0
7SK8031-1EB16-1HD0
7SK8031-1EB16-1HE0
7SK8031-1EB20-1HD0
7SK8031-1EB20-1HE0
7SK8031-1EB26-1HD0
7SK8031-1EB26-1HE0
7SK8031-1EB30-1HD0
7SK8031-1EB30-1HE0
7SK8031-1EB36-1HD0
7SK8031-1EB36-1HE0
7SK8031-1EK10-1HD0
7SK8031-1EK10-1HE0
7SK8031-1EK16-1HD0
7SK8031-1EK16-1HE0
7SK8031-1EK20-1HD0
7SK8031-1EK20-1HE0
7SK8031-1EK26-1HD0
7SK8031-1EK26-1HE0
7SK8031-1EK30-1HD0
7SK8031-1EK30-1HE0
7SK8031-1EK36-1HD0
7SK8031-1EK36-1HE0
7SK8032-1EB10-1HD0
7SK8032-1EB10-1HE0
7SK8032-1EB16-1HD0
7SK8032-1EB16-1HE0
7SK8032-1EB20-1HD0
7SK8032-1EB20-1HE0
7SK8032-1EB26-1HD0
7SK8032-1EB26-1HE0
7SK8032-1EB30-1HD0
7SK8032-1EB30-1HE0
7SK8032-1EB36-1HD0
7SK8032-1EB36-1HE0
7SK8032-1EK10-1HD0
7SK8032-1EK10-1HE0
7SK8032-1EK16-1HD0
7SK8032-1EK16-1HE0
7SK8032-1EK20-1HD0
7SK8032-1EK20-1HE0
7SK8032-1EK26-1HD0
7SK8032-1EK26-1HE0
7SK8032-1EK30-1HD0
7SK8032-1EK30-1HE0
7SK8032-1EK36-1HD0
7SK8032-1EK36-1HE0
7SK8011-5BB10-1HD0
7SK8011-5BB10-1HE0
7SK8011-5BB16-1HD0
7SK8011-5BB16-1HE0
7SK8011-5BB20-1HD0
7SK8011-5BB20-1HE0
7SK8011-5BB26-1HD0
7SK8011-5BB26-1HE0
7SK8011-5BB30-1HD0
7SK8011-5BB30-1HE0
7SK8011-5BB36-1HD0
7SK8011-5BB36-1HE0
7SK8011-5BK10-1HD0
7SK8011-5BK10-1HE0
7SK8011-5BK16-1HD0
7SK8011-5BK16-1HE0
7SK8011-5BK20-1HD0
7SK8011-5BK20-1HE0
7SK8011-5BK26-1HD0
7SK8011-5BK26-1HE0
7SK8011-5BK30-1HD0
7SK8011-5BK30-1HE0
7SK8011-5BK36-1HD0
7SK8011-5BK36-1HE0
7SK8012-5BB10-1HD0
7SK8012-5BB10-1HE0
7SK8012-5BB16-1HD0
7SK8012-5BB16-1HE0
7SK8012-5BB20-1HD0
7SK8012-5BB20-1HE0
7SK8012-5BB26-1HD0
7SK8012-5BB26-1HE0
7SK8012-5BB30-1HD0
7SK8012-5BB30-1HE0
7SK8012-5BB36-1HD0
7SK8012-5BB36-1HE0
7SK8012-5BK10-1HD0
7SK8012-5BK10-1HE0
7SK8012-5BK16-1HD0
7SK8012-5BK16-1HE0
7SK8012-5BK20-1HD0
7SK8012-5BK20-1HE0
7SK8012-5BK26-1HD0
7SK8012-5BK26-1HE0
7SK8012-5BK30-1HD0
7SK8012-5BK30-1HE0
7SK8012-5BK36-1HD0
7SK8012-5BK36-1HE0
7SK8031-5BB10-1HD0
7SK8031-5BB10-1HE0
7SK8031-5BB16-1HD0
7SK8031-5BB16-1HE0
7SK8031-5BB20-1HD0
7SK8031-5BB20-1HE0
7SK8031-5BB26-1HD0
7SK8031-5BB26-1HE0
7SK8031-5BB30-1HD0
7SK8031-5BB30-1HE0
7SK8031-5BB36-1HD0
7SK8031-5BB36-1HE0
7SK8031-5BK10-1HD0
7SK8031-5BK10-1HE0
7SK8031-5BK16-1HD0
7SK8031-5BK16-1HE0
7SK8031-5BK20-1HD0
7SK8031-5BK20-1HE0
7SK8031-5BK26-1HD0
7SK8031-5BK26-1HE0
7SK8031-5BK30-1HD0
7SK8031-5BK30-1HE0
7SK8031-5BK36-1HD0
7SK8031-5BK36-1HE0
7SK8032-5BB10-1HD0
7SK8032-5BB10-1HE0
7SK8032-5BB16-1HD0
7SK8032-5BB16-1HE0
7SK8032-5BB20-1HD0
7SK8032-5BB20-1HE0
7SK8032-5BB26-1HD0
7SK8032-5BB26-1HE0
7SK8032-5BB30-1HD0
7SK8032-5BB30-1HE0
7SK8032-5BB36-1HD0
7SK8032-5BB36-1HE0
7SK8032-5BK10-1HD0
7SK8032-5BK10-1HE0
7SK8032-5BK16-1HD0
7SK8032-5BK16-1HE0
7SK8032-5BK20-1HD0
7SK8032-5BK20-1HE0
7SK8032-5BK26-1HD0
7SK8032-5BK26-1HE0
7SK8032-5BK30-1HD0
7SK8032-5BK30-1HE0
7SK8032-5BK36-1HD0
7SK8032-5BK36-1HE0
7SK8011-5EB10-1HD0
7SK8011-5EB10-1HE0
7SK8011-5EB16-1HD0
7SK8011-5EB16-1HE0
7SK8011-5EB20-1HD0
7SK8011-5EB20-1HE0
7SK8011-5EB26-1HD0
7SK8011-5EB26-1HE0
7SK8011-5EB30-1HD0
7SK8011-5EB30-1HE0
7SK8011-5EB36-1HD0
7SK8011-5EB36-1HE0
7SK8011-5EK10-1HD0
7SK8011-5EK10-1HE0
7SK8011-5EK16-1HD0
7SK8011-5EK16-1HE0
7SK8011-5EK20-1HD0
7SK8011-5EK20-1HE0
7SK8011-5EK26-1HD0
7SK8011-5EK26-1HE0
7SK8011-5EK30-1HD0
7SK8011-5EK30-1HE0
7SK8011-5EK36-1HD0
7SK8011-5EK36-1HE0
7SK8012-5EB10-1HD0
7SK8012-5EB10-1HE0
7SK8012-5EB16-1HD0
7SK8012-5EB16-1HE0
7SK8012-5EB20-1HD0
7SK8012-5EB20-1HE0
7SK8012-5EB26-1HD0
7SK8012-5EB26-1HE0
7SK8012-5EB30-1HD0
7SK8012-5EB30-1HE0
7SK8012-5EB36-1HD0
7SK8012-5EB36-1HE0
7SK8012-5EK10-1HD0
7SK8012-5EK10-1HE0
7SK8012-5EK16-1HD0
7SK8012-5EK16-1HE0
7SK8012-5EK20-1HD0
7SK8012-5EK20-1HE0
7SK8012-5EK26-1HD0
7SK8012-5EK26-1HE0
7SK8012-5EK30-1HD0
7SK8012-5EK30-1HE0
7SK8012-5EK36-1HD0
7SK8012-5EK36-1HE0
7SK8031-5EB10-1HD0
7SK8031-5EB10-1HE0
7SK8031-5EB16-1HD0
7SK8031-5EB16-1HE0
7SK8031-5EB20-1HD0
7SK8031-5EB20-1HE0
7SK8031-5EB26-1HD0
7SK8031-5EB26-1HE0
7SK8031-5EB30-1HD0
7SK8031-5EB30-1HE0
7SK8031-5EB36-1HD0
7SK8031-5EB36-1HE0
7SK8031-5EK10-1HD0
7SK8031-5EK10-1HE0
7SK8031-5EK16-1HD0
7SK8031-5EK16-1HE0
7SK8031-5EK20-1HD0
7SK8031-5EK20-1HE0
7SK8031-5EK26-1HD0
7SK8031-5EK26-1HE0
7SK8031-5EK30-1HD0
7SK8031-5EK30-1HE0
7SK8031-5EK36-1HD0
7SK8031-5EK36-1HE0
7SK8032-5EB10-1HD0
7SK8032-5EB10-1HE0
7SK8032-5EB16-1HD0
7SK8032-5EB16-1HE0
7SK8032-5EB20-1HD0
7SK8032-5EB20-1HE0
7SK8032-5EB26-1HD0
7SK8032-5EB26-1HE0
7SK8032-5EB30-1HD0
7SK8032-5EB30-1HE0
7SK8032-5EB36-1HD0
7SK8032-5EB36-1HE0
7SK8032-5EK10-1HD0
7SK8032-5EK10-1HE0
7SK8032-5EK16-1HD0
7SK8032-5EK16-1HE0
7SK8032-5EK20-1HD0
7SK8032-5EK20-1HE0
7SK8032-5EK26-1HD0
7SK8032-5EK26-1HE0
7SK8032-5EK30-1HD0
7SK8032-5EK30-1HE0
7SK8032-5EK36-1HD0
7SK8032-5EK36-1HE0
7SK8021-1BB10-1HD0
7SK8021-1BB10-1HE0
7SK8021-1BB16-1HD0
7SK8021-1BB16-1HE0
7SK8021-1BB20-1HD0
7SK8021-1BB20-1HE0
7SK8021-1BB26-1HD0
7SK8021-1BB26-1HE0
7SK8021-1BB30-1HD0
7SK8021-1BB30-1HE0
7SK8021-1BB36-1HD0
7SK8021-1BB36-1HE0
7SK8021-1BK10-1HD0
7SK8021-1BK10-1HE0
7SK8021-1BK16-1HD0
7SK8021-1BK16-1HE0
7SK8021-1BK20-1HD0
7SK8021-1BK20-1HE0
7SK8021-1BK26-1HD0
7SK8021-1BK26-1HE0
7SK8021-1BK30-1HD0
7SK8021-1BK30-1HE0
7SK8021-1BK36-1HD0
7SK8021-1BK36-1HE0
7SK8022-1BB10-1HD0
7SK8022-1BB10-1HE0
7SK8022-1BB16-1HD0
7SK8022-1BB16-1HE0
7SK8022-1BB20-1HD0
7SK8022-1BB20-1HE0
7SK8022-1BB26-1HD0
7SK8022-1BB26-1HE0
7SK8022-1BB30-1HD0
7SK8022-1BB30-1HE0
7SK8022-1BB36-1HD0
7SK8022-1BB36-1HE0
7SK8022-1BK10-1HD0
7SK8022-1BK10-1HE0
7SK8022-1BK16-1HD0
7SK8022-1BK16-1HE0
7SK8022-1BK20-1HD0
7SK8022-1BK20-1HE0
7SK8022-1BK26-1HD0
7SK8022-1BK26-1HE0
7SK8022-1BK30-1HD0
7SK8022-1BK30-1HE0
7SK8022-1BK36-1HD0
7SK8022-1BK36-1HE0
7SK8041-1BB10-1HD0
7SK8041-1BB10-1HE0
7SK8041-1BB16-1HD0
7SK8041-1BB16-1HE0
7SK8041-1BB20-1HD0
7SK8041-1BB20-1HE0
7SK8041-1BB26-1HD0
7SK8041-1BB26-1HE0
7SK8041-1BB30-1HD0
7SK8041-1BB30-1HE0
7SK8041-1BB36-1HD0
7SK8041-1BB36-1HE0
7SK8041-1BK10-1HD0
7SK8041-1BK10-1HE0
7SK8041-1BK16-1HD0
7SK8041-1BK16-1HE0
7SK8041-1BK20-1HD0
7SK8041-1BK20-1HE0
7SK8041-1BK26-1HD0
7SK8041-1BK26-1HE0
7SK8041-1BK30-1HD0
7SK8041-1BK30-1HE0
7SK8041-1BK36-1HD0
7SK8041-1BK36-1HE0
7SK8042-1BB10-1HD0
7SK8042-1BB10-1HE0
7SK8042-1BB16-1HD0
7SK8042-1BB16-1HE0
7SK8042-1BB20-1HD0
7SK8042-1BB20-1HE0
7SK8042-1BB26-1HD0
7SK8042-1BB26-1HE0
7SK8042-1BB30-1HD0
7SK8042-1BB30-1HE0
7SK8042-1BB36-1HD0
7SK8042-1BB36-1HE0
7SK8042-1BK10-1HD0
7SK8042-1BK10-1HE0
7SK8042-1BK16-1HD0
7SK8042-1BK16-1HE0
7SK8042-1BK20-1HD0
7SK8042-1BK20-1HE0
7SK8042-1BK26-1HD0
7SK8042-1BK26-1HE0
7SK8042-1BK30-1HD0
7SK8042-1BK30-1HE0
7SK8042-1BK36-1HD0
7SK8042-1BK36-1HE0
7SK8021-1EB10-1HD0
7SK8021-1EB10-1HE0
7SK8021-1EB16-1HD0
7SK8021-1EB16-1HE0
7SK8021-1EB20-1HD0
7SK8021-1EB20-1HE0
7SK8021-1EB26-1HD0
7SK8021-1EB26-1HE0
7SK8021-1EB30-1HD0
7SK8021-1EB30-1HE0
7SK8021-1EB36-1HD0
7SK8021-1EB36-1HE0
7SK8021-1EK10-1HD0
7SK8021-1EK10-1HE0
7SK8021-1EK16-1HD0
7SK8021-1EK16-1HE0
7SK8021-1EK20-1HD0
7SK8021-1EK20-1HE0
7SK8021-1EK26-1HD0
7SK8021-1EK26-1HE0
7SK8021-1EK30-1HD0
7SK8021-1EK30-1HE0
7SK8021-1EK36-1HD0
7SK8021-1EK36-1HE0
7SK8022-1EB10-1HD0
7SK8022-1EB10-1HE0
7SK8022-1EB16-1HD0
7SK8022-1EB16-1HE0
7SK8022-1EB20-1HD0
7SK8022-1EB20-1HE0
7SK8022-1EB26-1HD0
7SK8022-1EB26-1HE0
7SK8022-1EB30-1HD0
7SK8022-1EB30-1HE0
7SK8022-1EB36-1HD0
7SK8022-1EB36-1HE0
7SK8022-1EK10-1HD0
7SK8022-1EK10-1HE0
7SK8022-1EK16-1HD0
7SK8022-1EK16-1HE0
7SK8022-1EK20-1HD0
7SK8022-1EK20-1HE0
7SK8022-1EK26-1HD0
7SK8022-1EK26-1HE0
7SK8022-1EK30-1HD0
7SK8022-1EK30-1HE0
7SK8022-1EK36-1HD0
7SK8022-1EK36-1HE0
7SK8041-1EB10-1HD0
7SK8041-1EB10-1HE0
7SK8041-1EB16-1HD0
7SK8041-1EB16-1HE0
7SK8041-1EB20-1HD0
7SK8041-1EB20-1HE0
7SK8041-1EB26-1HD0
7SK8041-1EB26-1HE0
7SK8041-1EB30-1HD0
7SK8041-1EB30-1HE0
7SK8041-1EB36-1HD0
7SK8041-1EB36-1HE0
7SK8041-1EK10-1HD0
7SK8041-1EK10-1HE0
7SK8041-1EK16-1HD0
7SK8041-1EK16-1HE0
7SK8041-1EK20-1HD0
7SK8041-1EK20-1HE0
7SK8041-1EK26-1HD0
7SK8041-1EK26-1HE0
7SK8041-1EK30-1HD0
7SK8041-1EK30-1HE0
7SK8041-1EK36-1HD0
7SK8041-1EK36-1HE0
7SK8042-1EB10-1HD0
7SK8042-1EB10-1HE0
7SK8042-1EB16-1HD0
7SK8042-1EB16-1HE0
7SK8042-1EB20-1HD0
7SK8042-1EB20-1HE0
7SK8042-1EB26-1HD0
7SK8042-1EB26-1HE0
7SK8042-1EB30-1HD0
7SK8042-1EB30-1HE0
7SK8042-1EB36-1HD0
7SK8042-1EB36-1HE0
7SK8042-1EK10-1HD0
7SK8042-1EK10-1HE0
7SK8042-1EK16-1HD0
7SK8042-1EK16-1HE0
7SK8042-1EK20-1HD0
7SK8042-1EK20-1HE0
7SK8042-1EK26-1HD0
7SK8042-1EK26-1HE0
7SK8042-1EK30-1HD0
7SK8042-1EK30-1HE0
7SK8042-1EK36-1HD0
7SK8042-1EK36-1HE0
7SK8021-5BB10-1HD0
7SK8021-5BB10-1HE0
7SK8021-5BB16-1HD0
7SK8021-5BB16-1HE0
7SK8021-5BB20-1HD0
7SK8021-5BB20-1HE0
7SK8021-5BB26-1HD0
7SK8021-5BB26-1HE0
7SK8021-5BB30-1HD0
7SK8021-5BB30-1HE0
7SK8021-5BB36-1HD0
7SK8021-5BB36-1HE0
7SK8021-5BK10-1HD0
7SK8021-5BK10-1HE0
7SK8021-5BK16-1HD0
7SK8021-5BK16-1HE0
7SK8021-5BK20-1HD0
7SK8021-5BK20-1HE0
7SK8021-5BK26-1HD0
7SK8021-5BK26-1HE0
7SK8021-5BK30-1HD0
7SK8021-5BK30-1HE0
7SK8021-5BK36-1HD0
7SK8021-5BK36-1HE0
7SK8022-5BB10-1HD0
7SK8022-5BB10-1HE0
7SK8022-5BB16-1HD0
7SK8022-5BB16-1HE0
7SK8022-5BB20-1HD0
7SK8022-5BB20-1HE0
7SK8022-5BB26-1HD0
7SK8022-5BB26-1HE0
7SK8022-5BB30-1HD0
7SK8022-5BB30-1HE0
7SK8022-5BB36-1HD0
7SK8022-5BB36-1HE0
7SK8022-5BK10-1HD0
7SK8022-5BK10-1HE0
7SK8022-5BK16-1HD0
7SK8022-5BK16-1HE0
7SK8022-5BK20-1HD0
7SK8022-5BK20-1HE0
7SK8022-5BK26-1HD0
7SK8022-5BK26-1HE0
7SK8022-5BK30-1HD0
7SK8022-5BK30-1HE0
7SK8022-5BK36-1HD0
7SK8022-5BK36-1HE0
7SK8041-5BB10-1HD0
7SK8041-5BB10-1HE0
7SK8041-5BB16-1HD0
7SK8041-5BB16-1HE0
7SK8041-5BB20-1HD0
7SK8041-5BB20-1HE0
7SK8041-5BB26-1HD0
7SK8041-5BB26-1HE0
7SK8041-5BB30-1HD0
7SK8041-5BB30-1HE0
7SK8041-5BB36-1HD0
7SK8041-5BB36-1HE0
7SK8041-5BK10-1HD0
7SK8041-5BK10-1HE0
7SK8041-5BK16-1HD0
7SK8041-5BK16-1HE0
7SK8041-5BK20-1HD0
7SK8041-5BK20-1HE0
7SK8041-5BK26-1HD0
7SK8041-5BK26-1HE0
7SK8041-5BK30-1HD0
7SK8041-5BK30-1HE0
7SK8041-5BK36-1HD0
7SK8041-5BK36-1HE0
7SK8042-5BB10-1HD0
7SK8042-5BB10-1HE0
7SK8042-5BB16-1HD0
7SK8042-5BB16-1HE0
7SK8042-5BB20-1HD0
7SK8042-5BB20-1HE0
7SK8042-5BB26-1HD0
7SK8042-5BB26-1HE0
7SK8042-5BB30-1HD0
7SK8042-5BB30-1HE0
7SK8042-5BB36-1HD0
7SK8042-5BB36-1HE0
7SK8042-5BK10-1HD0
7SK8042-5BK10-1HE0
7SK8042-5BK16-1HD0
7SK8042-5BK16-1HE0
7SK8042-5BK20-1HD0
7SK8042-5BK20-1HE0
7SK8042-5BK26-1HD0
7SK8042-5BK26-1HE0
7SK8042-5BK30-1HD0
7SK8042-5BK30-1HE0
7SK8042-5BK36-1HD0
7SK8042-5BK36-1HE0
7SK8021-5EB10-1HD0
7SK8021-5EB10-1HE0
7SK8021-5EB16-1HD0
7SK8021-5EB16-1HE0
7SK8021-5EB20-1HD0
7SK8021-5EB20-1HE0
7SK8021-5EB26-1HD0
7SK8021-5EB26-1HE0
7SK8021-5EB30-1HD0
7SK8021-5EB30-1HE0
7SK8021-5EB36-1HD0
7SK8021-5EB36-1HE0
7SK8021-5EK10-1HD0
7SK8021-5EK10-1HE0
7SK8021-5EK16-1HD0
7SK8021-5EK16-1HE0
7SK8021-5EK20-1HD0
7SK8021-5EK20-1HE0
7SK8021-5EK26-1HD0
7SK8021-5EK26-1HE0
7SK8021-5EK30-1HD0
7SK8021-5EK30-1HE0
7SK8021-5EK36-1HD0
7SK8021-5EK36-1HE0
7SK8022-5EB10-1HD0
7SK8022-5EB10-1HE0
7SK8022-5EB16-1HD0
7SK8022-5EB16-1HE0
7SK8022-5EB20-1HD0
7SK8022-5EB20-1HE0
7SK8022-5EB26-1HD0
7SK8022-5EB26-1HE0
7SK8022-5EB30-1HD0
7SK8022-5EB30-1HE0
7SK8022-5EB36-1HD0
7SK8022-5EB36-1HE0
7SK8022-5EK10-1HD0
7SK8022-5EK10-1HE0
7SK8022-5EK16-1HD0
7SK8022-5EK16-1HE0
7SK8022-5EK20-1HD0
7SK8022-5EK20-1HE0
7SK8022-5EK26-1HD0
7SK8022-5EK26-1HE0
7SK8022-5EK30-1HD0
7SK8022-5EK30-1HE0
7SK8022-5EK36-1HD0
7SK8022-5EK36-1HE0
7SK8041-5EB10-1HD0
7SK8041-5EB10-1HE0
7SK8041-5EB16-1HD0
7SK8041-5EB16-1HE0
7SK8041-5EB20-1HD0
7SK8041-5EB20-1HE0
7SK8041-5EB26-1HD0
7SK8041-5EB26-1HE0
7SK8041-5EB30-1HD0
7SK8041-5EB30-1HE0
7SK8041-5EB36-1HD0
7SK8041-5EB36-1HE0
7SK8041-5EK10-1HD0
7SK8041-5EK10-1HE0
7SK8041-5EK16-1HD0
7SK8041-5EK16-1HE0
7SK8041-5EK20-1HD0
7SK8041-5EK20-1HE0
7SK8041-5EK26-1HD0
7SK8041-5EK26-1HE0
7SK8041-5EK30-1HD0
7SK8041-5EK30-1HE0
7SK8041-5EK36-1HD0
7SK8041-5EK36-1HE0
7SK8042-5EB10-1HD0
7SK8042-5EB10-1HE0
7SK8042-5EB16-1HD0
7SK8042-5EB16-1HE0
7SK8042-5EB20-1HD0
7SK8042-5EB20-1HE0
7SK8042-5EB26-1HD0
7SK8042-5EB26-1HE0
7SK8042-5EB30-1HD0
7SK8042-5EB30-1HE0
7SK8042-5EB36-1HD0
7SK8042-5EB36-1HE0
7SK8042-5EK10-1HD0
7SK8042-5EK10-1HE0
7SK8042-5EK16-1HD0
7SK8042-5EK16-1HE0
7SK8042-5EK20-1HD0
7SK8042-5EK20-1HE0
7SK8042-5EK26-1HD0
7SK8042-5EK26-1HE0
7SK8042-5EK30-1HD0
7SK8042-5EK30-1HE0
7SK8042-5EK36-1HD0
7SK8042-5EK36-1HE0
7SK8051-1BB10-1HD0
7SK8051-1BB10-1HE0
7SK8051-1BB16-1HD0
7SK8051-1BB16-1HE0
7SK8051-1BB20-1HD0
7SK8051-1BB20-1HE0
7SK8051-1BB26-1HD0
7SK8051-1BB26-1HE0
7SK8051-1BB30-1HD0
7SK8051-1BB30-1HE0
7SK8051-1BB36-1HD0
7SK8051-1BB36-1HE0
7SK8051-1BK10-1HD0
7SK8051-1BK10-1HE0
7SK8051-1BK16-1HD0
7SK8051-1BK16-1HE0
7SK8051-1BK20-1HD0
7SK8051-1BK20-1HE0
7SK8051-1BK26-1HD0
7SK8051-1BK26-1HE0
7SK8051-1BK30-1HD0
7SK8051-1BK30-1HE0
7SK8051-1BK36-1HD0
7SK8051-1BK36-1HE0
7SK8052-1BB10-1HD0
7SK8052-1BB10-1HE0
7SK8052-1BB16-1HD0
7SK8052-1BB16-1HE0
7SK8052-1BB20-1HD0
7SK8052-1BB20-1HE0
7SK8052-1BB26-1HD0
7SK8052-1BB26-1HE0
7SK8052-1BB30-1HD0
7SK8052-1BB30-1HE0
7SK8052-1BB36-1HD0
7SK8052-1BB36-1HE0
7SK8052-1BK10-1HD0
7SK8052-1BK10-1HE0
7SK8052-1BK16-1HD0
7SK8052-1BK16-1HE0
7SK8052-1BK20-1HD0
7SK8052-1BK20-1HE0
7SK8052-1BK26-1HD0
7SK8052-1BK26-1HE0
7SK8052-1BK30-1HD0
7SK8052-1BK30-1HE0
7SK8052-1BK36-1HD0
7SK8052-1BK36-1HE0
7SK8061-1BB10-1HD0
7SK8061-1BB10-1HE0
7SK8061-1BB16-1HD0
7SK8061-1BB16-1HE0
7SK8061-1BB20-1HD0
7SK8061-1BB20-1HE0
7SK8061-1BB26-1HD0
7SK8061-1BB26-1HE0
7SK8061-1BB30-1HD0
7SK8061-1BB30-1HE0
7SK8061-1BB36-1HD0
7SK8061-1BB36-1HE0
7SK8061-1BK10-1HD0
7SK8061-1BK10-1HE0
7SK8061-1BK16-1HD0
7SK8061-1BK16-1HE0
7SK8061-1BK20-1HD0
7SK8061-1BK20-1HE0
7SK8061-1BK26-1HD0
7SK8061-1BK26-1HE0
7SK8061-1BK30-1HD0
7SK8061-1BK30-1HE0
7SK8061-1BK36-1HD0
7SK8061-1BK36-1HE0
7SK8062-1BB10-1HD0
7SK8062-1BB10-1HE0
7SK8062-1BB16-1HD0
7SK8062-1BB16-1HE0
7SK8062-1BB20-1HD0
7SK8062-1BB20-1HE0
7SK8062-1BB26-1HD0
7SK8062-1BB26-1HE0
7SK8062-1BB30-1HD0
7SK8062-1BB30-1HE0
7SK8062-1BB36-1HD0
7SK8062-1BB36-1HE0
7SK8062-1BK10-1HD0
7SK8062-1BK10-1HE0
7SK8062-1BK16-1HD0
7SK8062-1BK16-1HE0
7SK8062-1BK20-1HD0
7SK8062-1BK20-1HE0
7SK8062-1BK26-1HD0
7SK8062-1BK26-1HE0
7SK8062-1BK30-1HD0
7SK8062-1BK30-1HE0
7SK8062-1BK36-1HD0
7SK8062-1BK36-1HE0
7SK8051-1EB10-1HD0
7SK8051-1EB10-1HE0
7SK8051-1EB16-1HD0
7SK8051-1EB16-1HE0
7SK8051-1EB20-1HD0
7SK8051-1EB20-1HE0
7SK8051-1EB26-1HD0
7SK8051-1EB26-1HE0
7SK8051-1EB30-1HD0
7SK8051-1EB30-1HE0
7SK8051-1EB36-1HD0
7SK8051-1EB36-1HE0
7SK8051-1EK10-1HD0
7SK8051-1EK10-1HE0
7SK8051-1EK16-1HD0
7SK8051-1EK16-1HE0
7SK8051-1EK20-1HD0
7SK8051-1EK20-1HE0
7SK8051-1EK26-1HD0
7SK8051-1EK26-1HE0
7SK8051-1EK30-1HD0
7SK8051-1EK30-1HE0
7SK8051-1EK36-1HD0
7SK8051-1EK36-1HE0
7SK8052-1EB10-1HD0
7SK8052-1EB10-1HE0
7SK8052-1EB16-1HD0
7SK8052-1EB16-1HE0
7SK8052-1EB20-1HD0
7SK8052-1EB20-1HE0
7SK8052-1EB26-1HD0
7SK8052-1EB26-1HE0
7SK8052-1EB30-1HD0
7SK8052-1EB30-1HE0
7SK8052-1EB36-1HD0
7SK8052-1EB36-1HE0
7SK8052-1EK10-1HD0
7SK8052-1EK10-1HE0
7SK8052-1EK16-1HD0
7SK8052-1EK16-1HE0
7SK8052-1EK20-1HD0
7SK8052-1EK20-1HE0
7SK8052-1EK26-1HD0
7SK8052-1EK26-1HE0
7SK8052-1EK30-1HD0
7SK8052-1EK30-1HE0
7SK8052-1EK36-1HD0
7SK8052-1EK36-1HE0
7SK8061-1EB10-1HD0
7SK8061-1EB10-1HE0
7SK8061-1EB16-1HD0
7SK8061-1EB16-1HE0
7SK8061-1EB20-1HD0
7SK8061-1EB20-1HE0
7SK8061-1EB26-1HD0
7SK8061-1EB26-1HE0
7SK8061-1EB30-1HD0
7SK8061-1EB30-1HE0
7SK8061-1EB36-1HD0
7SK8061-1EB36-1HE0
7SK8061-1EK10-1HD0
7SK8061-1EK10-1HE0
7SK8061-1EK16-1HD0
7SK8061-1EK16-1HE0
7SK8061-1EK20-1HD0
7SK8061-1EK20-1HE0
7SK8061-1EK26-1HD0
7SK8061-1EK26-1HE0
7SK8061-1EK30-1HD0
7SK8061-1EK30-1HE0
7SK8061-1EK36-1HD0
7SK8061-1EK36-1HE0
7SK8062-1EB10-1HD0
7SK8062-1EB10-1HE0
7SK8062-1EB16-1HD0
7SK8062-1EB16-1HE0
7SK8062-1EB20-1HD0
7SK8062-1EB20-1HE0
7SK8062-1EB26-1HD0
7SK8062-1EB26-1HE0
7SK8062-1EB30-1HD0
7SK8062-1EB30-1HE0
7SK8062-1EB36-1HD0
7SK8062-1EB36-1HE0
7SK8062-1EK10-1HD0
7SK8062-1EK10-1HE0
7SK8062-1EK16-1HD0
7SK8062-1EK16-1HE0
7SK8062-1EK20-1HD0
7SK8062-1EK20-1HE0
7SK8062-1EK26-1HD0
7SK8062-1EK26-1HE0
7SK8062-1EK30-1HD0
7SK8062-1EK30-1HE0
7SK8062-1EK36-1HD0
7SK8062-1EK36-1HE0
7SK8051-5BB10-1HD0
7SK8051-5BB10-1HE0
7SK8051-5BB16-1HD0
7SK8051-5BB16-1HE0
7SK8051-5BB20-1HD0
7SK8051-5BB20-1HE0
7SK8051-5BB26-1HD0
7SK8051-5BB26-1HE0
7SK8051-5BB30-1HD0
7SK8051-5BB30-1HE0
7SK8051-5BB36-1HD0
7SK8051-5BB36-1HE0
7SK8051-5BK10-1HD0
7SK8051-5BK10-1HE0
7SK8051-5BK16-1HD0
7SK8051-5BK16-1HE0
7SK8051-5BK20-1HD0
7SK8051-5BK20-1HE0
7SK8051-5BK26-1HD0
7SK8051-5BK26-1HE0
7SK8051-5BK30-1HD0
7SK8051-5BK30-1HE0
7SK8051-5BK36-1HD0
7SK8051-5BK36-1HE0
7SK8052-5BB10-1HD0
7SK8052-5BB10-1HE0
7SK8052-5BB16-1HD0
7SK8052-5BB16-1HE0
7SK8052-5BB20-1HD0
7SK8052-5BB20-1HE0
7SK8052-5BB26-1HD0
7SK8052-5BB26-1HE0
7SK8052-5BB30-1HD0
7SK8052-5BB30-1HE0
7SK8052-5BB36-1HD0
7SK8052-5BB36-1HE0
7SK8052-5BK10-1HD0
7SK8052-5BK10-1HE0
7SK8052-5BK16-1HD0
7SK8052-5BK16-1HE0
7SK8052-5BK20-1HD0
7SK8052-5BK20-1HE0
7SK8052-5BK26-1HD0
7SK8052-5BK26-1HE0
7SK8052-5BK30-1HD0
7SK8052-5BK30-1HE0
7SK8052-5BK36-1HD0
7SK8052-5BK36-1HE0
7SK8061-5BB10-1HD0
7SK8061-5BB10-1HE0
7SK8061-5BB16-1HD0
7SK8061-5BB16-1HE0
7SK8061-5BB20-1HD0
7SK8061-5BB20-1HE0
7SK8061-5BB26-1HD0
7SK8061-5BB26-1HE0
7SK8061-5BB30-1HD0
7SK8061-5BB30-1HE0
7SK8061-5BB36-1HD0
7SK8061-5BB36-1HE0
7SK8061-5BK10-1HD0
7SK8061-5BK10-1HE0
7SK8061-5BK16-1HD0
7SK8061-5BK16-1HE0
7SK8061-5BK20-1HD0
7SK8061-5BK20-1HE0
7SK8061-5BK26-1HD0
7SK8061-5BK26-1HE0
7SK8061-5BK30-1HD0
7SK8061-5BK30-1HE0
7SK8061-5BK36-1HD0
7SK8061-5BK36-1HE0
7SK8062-5BB10-1HD0
7SK8062-5BB10-1HE0
7SK8062-5BB16-1HD0
7SK8062-5BB16-1HE0
7SK8062-5BB20-1HD0
7SK8062-5BB20-1HE0
7SK8062-5BB26-1HD0
7SK8062-5BB26-1HE0
7SK8062-5BB30-1HD0
7SK8062-5BB30-1HE0
7SK8062-5BB36-1HD0
7SK8062-5BB36-1HE0
7SK8062-5BK10-1HD0
7SK8062-5BK10-1HE0
7SK8062-5BK16-1HD0
7SK8062-5BK16-1HE0
7SK8062-5BK20-1HD0
7SK8062-5BK20-1HE0
7SK8062-5BK26-1HD0
7SK8062-5BK26-1HE0
7SK8062-5BK30-1HD0
7SK8062-5BK30-1HE0
7SK8062-5BK36-1HD0
7SK8062-5BK36-1HE0
7SK8051-5EB10-1HD0
7SK8051-5EB10-1HE0
7SK8051-5EB16-1HD0
7SK8051-5EB16-1HE0
7SK8051-5EB20-1HD0
7SK8051-5EB20-1HE0
7SK8051-5EB26-1HD0
7SK8051-5EB26-1HE0
7SK8051-5EB30-1HD0
7SK8051-5EB30-1HE0
7SK8051-5EB36-1HD0
7SK8051-5EB36-1HE0
7SK8051-5EK10-1HD0
7SK8051-5EK10-1HE0
7SK8051-5EK16-1HD0
7SK8051-5EK16-1HE0
7SK8051-5EK20-1HD0
7SK8051-5EK20-1HE0
7SK8051-5EK26-1HD0
7SK8051-5EK26-1HE0
7SK8051-5EK30-1HD0
7SK8051-5EK30-1HE0
7SK8051-5EK36-1HD0
7SK8051-5EK36-1HE0
7SK8052-5EB10-1HD0
7SK8052-5EB10-1HE0
7SK8052-5EB16-1HD0
7SK8052-5EB16-1HE0
7SK8052-5EB20-1HD0
7SK8052-5EB20-1HE0
7SK8052-5EB26-1HD0
7SK8052-5EB26-1HE0
7SK8052-5EB30-1HD0
7SK8052-5EB30-1HE0
7SK8052-5EB36-1HD0
7SK8052-5EB36-1HE0
7SK8052-5EK10-1HD0
7SK8052-5EK10-1HE0
7SK8052-5EK16-1HD0
7SK8052-5EK16-1HE0
7SK8052-5EK20-1HD0
7SK8052-5EK20-1HE0
7SK8052-5EK26-1HD0
7SK8052-5EK26-1HE0
7SK8052-5EK30-1HD0
7SK8052-5EK30-1HE0
7SK8052-5EK36-1HD0
7SK8052-5EK36-1HE0
7SK8061-5EB10-1HD0
7SK8061-5EB10-1HE0
7SK8061-5EB16-1HD0
7SK8061-5EB16-1HE0
7SK8061-5EB20-1HD0
7SK8061-5EB20-1HE0
7SK8061-5EB26-1HD0
7SK8061-5EB26-1HE0
7SK8061-5EB30-1HD0
7SK8061-5EB30-1HE0
7SK8061-5EB36-1HD0
7SK8061-5EB36-1HE0
7SK8061-5EK10-1HD0
7SK8061-5EK10-1HE0
7SK8061-5EK16-1HD0
7SK8061-5EK16-1HE0
7SK8061-5EK20-1HD0
7SK8061-5EK20-1HE0
7SK8061-5EK26-1HD0
7SK8061-5EK26-1HE0
7SK8061-5EK30-1HD0
7SK8061-5EK30-1HE0
7SK8061-5EK36-1HD0
7SK8061-5EK36-1HE0
7SK8062-5EB10-1HD0
7SK8062-5EB10-1HE0
7SK8062-5EB16-1HD0
7SK8062-5EB16-1HE0
7SK8062-5EB20-1HD0
7SK8062-5EB20-1HE0
7SK8062-5EB26-1HD0
7SK8062-5EB26-1HE0
7SK8062-5EB30-1HD0
7SK8062-5EB30-1HE0
7SK8062-5EB36-1HD0
7SK8062-5EB36-1HE0
7SK8062-5EK10-1HD0
7SK8062-5EK10-1HE0
7SK8062-5EK16-1HD0
7SK8062-5EK16-1HE0
7SK8062-5EK20-1HD0
7SK8062-5EK20-1HE0
7SK8062-5EK26-1HD0
7SK8062-5EK26-1HE0
7SK8062-5EK30-1HD0
7SK8062-5EK30-1HE0
7SK8062-5EK36-1HD0
7SK8062-5EK36-1HE0
7SJ6821-4EW00-0FE0
7SJ6821-5EW11-1FG1
7SJ6821-5EW22-3FG1
7SJ6821-4EW11-1FG1
7SJ6821-4EW22-3HE1
7SJ6821-4EW33-3HG0
7SJ6821-4EW33-3HG1
7SJ6821-5EW00-0FE0
7SJ6821-5EW11-1FG0
7SJ6821-5EW22-3HE0
7SJ6821-5EW33-3HG1
7SJ6821-5EW33-3HG0
7SJ6822-4EW00-0FE0
7SJ6822-4EW11-1FG1
7sj6822-4EW22-3HE1
7SJ6822-4EW33-3HG0
7SJ6822-4EW33-3HG1
7SJ6822-5EW33-3HG1
7SJ6822-5EW11-1FG1
7SJ6822-5EW22-3FG1
7SJ6822-5EW33-3HG1
7SJ6822-5EW33-3HG0
7SJ6825-4EW00-0FE0
7SJ6825-4EW11-1FG1
7sj6825-4EW22-3HE1
7SJ6825-4EW33-3HG0
7SJ6825-4EW33-3HG1
7SJ6825-5EW33-3HG1
7SJ6825-5EW11-1FG1
7SJ6825-5EW22-3FG1
7SJ6825-5EW33-3HG1
7SJ6825-5EW33-3HG0
7SJ6826-4EW00-0FE0
7SJ6826-4EW11-1FG1
7sj6826-4EW22-3HE1
7SJ6826-4EW33-3HG0
7SJ6826-4EW33-3HG1
7SJ6826-5EW33-3HG1
7SJ6826-5EW11-1FG1
7SJ6826-5EW22-3FG1
7SJ6826-5EW33-3HG1
7SJ6826-5EW33-3HG0
7SJ6827-4EW00-0FE0
7SJ6827-4EW11-1FG1
7sj6827-4EW22-3HE1
7SJ6827-4EW33-3HG0
7SJ6827-4EW33-3HG1
7SJ6827-5EW33-3HG1
7SJ6827-5EW11-1FG1
7SJ6827-5EW22-3FG1
7SJ6827-5EW33-3HG1
7SJ6827-5EW33-3HG0