430 frequency converters of Siemens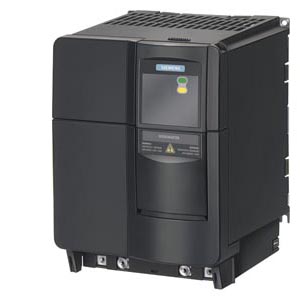 Brand: Siemens
Name: 430 frequency converters of Siemens
Type: 6SE6430-2UD31-5CA0
About products:
MICROMASTER 430, do not take the wave filter, 3AC 380-480V +10/-10% 47-63Hz, the torque of square, specified output power, 15 KW spends 110% of year, is used in 60S, 140% 3 S 245 x 185 x 195 (H x W x D) ,Protect the grade IP20, environmental temperature – 10 – +40 ℃, does not take AOP/BOP
The products are detailed:
MicroMaster430 is that air blower and pumps all in the standard frequency converter of new generation turn into the torque and support experts. Power range from 7.5kW to 250kW. It is designed according to the specialized requirement, and it is interconnected (BiCo) to use the internal function Technology, have high dependability and flexibility. Control the software can realize the special function: It switch over pump, manually /switching over, bypass function, broken to take and if you can't lack water detection, energy-conservation, last way,etc. automatically.
MicroMaster430 frequency converter order type:
6SE6430-2UD27-5CA0 7.5 kw AC380-480V have built-in wave filter
6SE6430-2UD31-1CA0 11.0 kw AC380-480V have built-in wave filter
6SE6430-2UD31-5CA0 15.0 kw AC380-480V have built-in wave filter
6SE6430-2UD31-8DA0 18.5 kw AC380-480V have built-in wave filter
6SE6430-2UD31-8DB0 18.5 kw AC380-480V have built-in wave filter
6SE6430-2UD32-2DA0 22 kw AC380-480V have built-in wave filter
6SE6430-2UD32-2DB0 22 kw AC380-480V have built-in wave filter
6SE6430-2UD33-0DA0 30 kw AC380-480V have built-in wave filter
6SE6430-2UD33-0DB0 30 kw AC380-480V have built-in wave filter
6SE6430-2UD33-7EA0 37 kw AC380-480V have built-in wave filter
6SE6430-2UD33-7EB0 37 kw AC380-480V have built-in wave filter
6SE6430-2UD34-5EA0 45 kw AC380-480V have built-in wave filter
6SE6430-2UD34-5EB0 45 kw AC380-480V have built-in wave filter
6SE6430-2UD35-5FA0 55 kw AC380-480V have built-in wave filter
6SE6430-2UD35-5FB0 55 kw AC380-480V have built-in wave filter
6SE6430-2UD37-5FA0 75 kw AC380-480V have built-in wave filter
6SE6430-2UD37-5FB0 75 kw AC380-480V have built-in wave filter
6SE6430-2UD38-8FA0 90 kw AC380-480V have built-in wave filter
6SE6430-2UD38-8FB0 90 kw AC380-480V have built-in wave filter
6SE6430-2UD41-1FA0 110 kw AC380-480V have built-in wave filter
6SE6430-2UD41-1FB0 110 kw AC380-480V have built-in wave filter
6SE6430-2UD41-3FA0 132 kw AC380-480V have built-in wave filter
6SE6430-2UD41-3FB0 132 kw AC380-480V have built-in wave filter
6SE6430-2UD41-6GA0 160 kw AC380-480V have built-in wave filter
6SE6430-2UD41-6GB0 160 kw AC380-480V have built-in wave filter
6SE6430-2UD42-0GA0 200 kw AC380-480V have built-in filter
6SE6430-2UD42-0GB0 200 kw AC380-480V have built-in wave filter
6SE6430-2UD42-5GA0 250 kw AC380-480V have built-in wave filter
6SE6430-2UD42-5GB0 250 kw AC380-480V have built-in wave filter