ABBPLC module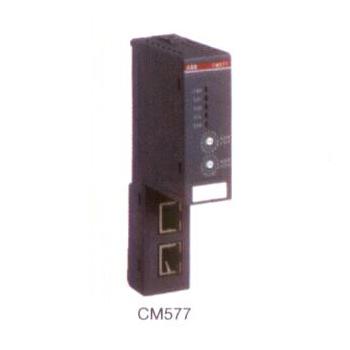 Brand: ABB
Name: ABBPLC module
Type: PM571-ETH
About products:
TB511-ETH CPU baseplate, takes a communication and expands the slot, integrated Ethernet Ethernet RJ45 interface, integrated FBP is from the interface of the station
The products are detailed:
The gold clock ties tight, ABB frequency converter, Siemens, De Miller Wei the whole series solemnly;
It is started that Snide 140PLC, Snide ATS are soft; Mitsubishi A, Q serial large-scale PLC, Mitsubishi FX1S, 1N series PLC, Mitsubishi's high-power frequency converter; Majestic human relations touch-sensitive screen; SICK is close to switch, sensor,etc.; Exchange the good fortune door IFM sensor; Omron C200H, C2000, C500, CJ1W, CQM large-scale PLC; Frequency converter of Fuji; It is started etc. that Renaud is soft.
TB511-ETH CPU baseplate, takes a communication and expands the slot, integrated Ethernet Ethernet RJ45 interface, integrated FBP is from the interface of the station
TB511-ARCNET CPU baseplate, takes a communication and expands the slot, the interface of integrated ARCNET, integrated FBP is from the interface of the station
TB521-ETH CPU baseplate, takes 2 pieces of communication and expands the slot, integrated Ethernet Ethernet RJ45 interface, integrated FBP is from the interface of the station
TB521-ARCNET CPU baseplate, takes 2 pieces of communication and expands the slot, the interface of integrated ARCNET, integrated FBP is from the interface of the station
TB541-ETH CPU baseplate, takes 4 pieces of communication and expands the slot, integrated Ethernet Ethernet RJ45 interface, integrated FBP is from the interface of the station
MC502 data storage card (SD card) ,Memory capacity 128MB
TK501 programming cable, COM2 mouth used for AC500 series CPU, Sub-D/Sub-D, length is 5 meters
TK502 programming cable, COM1 mouth used for AC500 series CPU, Sub-D/ bare wire wires the end, length is 5 meters
TA521 lithium battery, 3.6V, the data used for AC500 series CPU are reserve
TA523 can be inserted and pulled out a bracket of mark, 10 hold
Blind board of TA524 communication trough
TA525 white plastic mark one, 10 sheets hold
TA526 baseplate installs the attachment, 10 sheets hold
PS501 AC500 series programming software package Control Builder 500, V1.03
CM572-DP Profibus-DP communication module
CM574-RS standard serial communication module, RS232/RS485 interface
CM575-DN DeviceNet communication module, RS485 interface, can insert to the pulling out wiring end son
The intersection of CM577-ETH Ethernet and industrial the intersection of Ethernet and the intersection of communication and module, 2 strip each RJ45 port, integrated HUB function
The intersection of CM577-ETH-IT Ethernet and industrial the intersection of Ethernet and the intersection of communication and module, 2 strip each RJ45 port, integrated HUB function
CM578-CN CANopen communication module, RS485 interface, can insert to the pulling out wiring end son
DC541-CM counts the module at a high speed, 8DC, switch quantity is imported / exported and can be set up, the transistor is exported, 24VDC, 0.5A
DI524 switch amount imports the module, 32DI
DC532 switch quantity imported / exported the module, 16DI / 16DC
DC523 switch quantity is imported / exported the module, 24DC, inputs / can set up to export
DC522 switch quantity is imported / exported the module, 16DC, inputs / can set up to export
DX522 switch amount is imported / exported the module, 8DI/8DO: The opening amount is input at 8 o'clock, 24VDC; The relay is exported at 8 o'clock, 230V AC, 3A changes the joint
DX531 switch amount is imported / exported the module, 8DI/4DO: Switch quantity is imported at 8 o'clock, 230V AC; The relay is exported at 4 o'clock, 230V AC, 3A changes the joint
AI523 analog quantity imports the module, 16AI: 0-10V, the intersection of ± and 10V, 0/4-20mA, PT100, PT1000, Ni1000, 12 resolution ratio, power power 24VDC
AO523 analog quantity exports the module, 16AO: ± 10V, 0/4-20mA (the largest electric current of No. 8 is exported) ,12 resolution ratios, power supply power 24VDC
AX521 analog quantity imported / exported the module, 4AI / 4AO. 4AI: 0-10V, ± 10V, 0/4-20mA, PT100, PT1000, Ni1000, 12 resolution ratios; 4AO: The intersection of ± and 10V, 0/4-20mA, 12 resolution ratio, power power 24VDC
AX522 analog quantity imported / exported the module, 8AI / 8AO. 8AI: 0-10V, ± 10V, 0/4-20mA, PT100, PT1000, Ni1000, 12 resolution ratios; 8AO: ± 10V, 0/4-20mA (the largest electric current of No. 4 is exported) ,12 resolution ratios, power supply power 24VDC
TU515 I/O module baseplate, the integrated screw wires the end son, 24V DC power supplies power
TU516 I/O module baseplate, the integrated spring wires the end son, 24V DC power supplies power
TU531 I/O module baseplate, the integrated screw wires the end son, 230V AC power supplies power
TU532 I/O module baseplate, the integrated spring wires the end son, 230V AC power supplies power
DC551-CS31 distributed I/O expands the module of interface, integrated 8DI/16DC, switch quantity is imported / exported and can be set up, 24VDC, 0.5A transistor exported; Carry on distributedly and expand through CS31 bus interface, concentrate on expanding and expanding the module 7 heres at most, local module of 4 pieces of analog quantity among them at most
CS31 interface module baseplate of TU551-CS31 distributed I/O, integrated screw end son
CS31 interface module baseplate of TU552-CS31 distributed I/O, integrated spring end son
DC505-FBP S500 distributed I/O expands the module of interface, integrated 8DI/8DC, switch quantity is imported / exported and can be set up, 24VDC, 0.5A transistor exported; Carry on distributedly and expand through FBP bus interface, concentrate on expanding 7 heres and expanding the module, local module of 4 pieces of analog quantity among them at most
FBP interface module baseplate of TU505-FBP S500 distributed I/O, integrated screw end son
FBP interface module baseplate of TU506-FBP S500 distributed I/O, integrated spring end son
PDP22-FBP.025 FBP bus adapter, takes 0.25 meters of long cables and prefabricates M12 to connect, the integrated Profibus DP V1 communication agreement, T type connects, 24VDC power supplies power
PDP22-FBP.050 FBP bus adapter, takes 0.50 meters of long cables and prefabricates M12 to connect, the integrated Profibus DP V1 communication agreement, T type connects, 24VDC power supplies power
PDP22-FBP.100 FBP bus adapter, takes 1.0 meters of long cables and prefabricates M12 to connect, the integrated Profibus DP V1 communication agreement, T type connects, 24VDC power supplies power
PDP22-FBP.200 FBP bus adapter, takes 2.0 meters of long cables and prefabricates M12 to connect, the integrated Profibus DP V1 communication agreement, T type connects, 24VDC power supplies power
PDP22-FBP.500 FBP bus adapter, takes 5.0 meters of long cables and prefabricates M12 to connect, the integrated Profibus DP V1 communication agreement, T type connects, 24VDC power supplies power
PDM11-FBP.0 prefabricates M12 interface to change and connect, taking the acicular interface, 5 stitches, metal outer cover, the cable used in the lower FBP bus of Profibus DP agreement is lengthened
PDF11-FBP.0 prefabricates M12 interface to change and connect, bringing the hole shape interface, 5 holes, metal outer cover, the cable used in the lower FBP bus of Profibus DP agreement is lengthened
The intersection of PDM11-FBP.050 Profibus and the intersection of communication and cable, length 0.5 one end tape prefabricate M12 to be acicular to change head, another end come loose hair, extension line used for lower FBP bus of Profibus DP agreement
AC500 series type PM571 PM571-ETH PM581 PM581-ETH PM582 PM582-ETH PM590 PM590-ETH PM591 PM591-ETH TB511-ETH TB521-ETH TB541-ETH MC502 TK501 TA521 TA524 PS501 CM572-DP CM574-RS CM575-DN CM577-ETH CM578-CN CD522 DC541-CM DI524 DC532 DC523 DC522 DX522 DX531 AI523 AI531 AO523 AX521 AX522 TU515 TU516 TU531 TU532 DC551-CS31 TU551-CS31 TU552-CS31 DC505-FBP TU505-FBP TU506-FBP AC500-eCo series type PM554-T PM554-R PM554-R-AC PM564-T PM564-R PM564-R-AC DI561 DI562 DI571 DO561 DO571 DO572 DX561 DX571 DC561 DI561 with PCBTB DI562 with PCBTB DO561 with PCBTB DX561 with PCBTB DC561 AI561 AI562 AO561 AI563 AX561 AI561 with PCBTB AI563 wi th PCBTB AI562 with PCBTB AX561 with PCBTB AO561 with PCBTB TA561-RTC TA562-RS TA562-RS-RTC MC503 MC502 TK503 L44440901501 L44441101501 LAF100/HE10-20/UNI/662/UL LAF150/HE10-20/UNI/662/UL LAF200/HE10-20/ UNI/662/UL LAF300/HE10-20/UNI/662/UL LAF500/HE10-20/UNI/662/UL All I/O module or connect the cable, need other dispositions without the wiring end son. AC31-40/50 series type 07KR51 24VDC 07KR51 HSB 24VDC 07KR51 120/230VAC 07KT51 24VDC 07CR41 24VDC 07CR41 120/230VAC 07CT41 24VDC 07CR42 24VDC 07CR42 120/230VAC 07CT42 24VDC 07KP53 e-AC31 ICMK14F1 24VDC ICMK14F1 120/230VAC ICMK14N1 24VDC XI 16 E1 XO 08 R1 XC 08 L1 XK 08 F1 XO 16 N1 XM 06 B5 XE 08 B5 AC31GRAF (English) 07 SK series 50 CP400 – HMI man-machine interface products Type CP410 M CP415 M CP420 B CP430B CP430BP CP430BP ETH CP430T CP430T-ETH CP435T CP435T-ETH CP440 C-E TH CP450T CP450 T-ETH TK401 TK403 TK405 TK406 CP400 Soft