Aera FC-7700 quality flow meter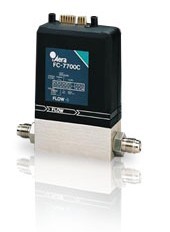 Brand: Aera
Name: Aera FC-7700 quality flow meter
Type: FC-7700
About products:
Seal VCR flexibly, VCO, and the intersection of connection and full the intersection of graduation and the intersection of flow and range that Swagelok hold altogether control valve to be most loud for 10 sccm – electromagnetism that 200 slm imprison or turn on often often
The products are detailed:
As generally acknowledging the standard to various industry employed, Aera? FC-7700 series MFC offers accurate flow control, possesses the economic advantage with sealed elasticity at the same time. To that semiconductor, dull and stereotyped display, the data are stored, craft and equipment engineer coated in industry vacuum, and industry, this line of offer, employ to the noncorrosive gases ' Including CVD, PVD, etching, ion running into, sputter, heat oxidizing, optical glass plate the membrane, optic fibre, surface and deal with and other and plate the membrane craft) High dependability sum outstanding performance.
Performance:
Respond to & mdash fast; — The flow set up between some precipitates time for less than 2 seconds
Unparalleled dependability & mdash; — Drift about full the intersection of graduation and 0.5% of flow over one o'clock
It is apt to combine & mdash; — Standard connector and size
Outstanding result & mdash; — High-quality membrane characteristic
Characteristic:
Seal flexibly
VCR, VCO, connection that and Swagelok holds altogether
The flow range of the full graduation is 10 sccm – 200 slm
The electromagnetism often closed or often held controls the valve
The largest flow & mdash of purification mode; — 100 times at most after regulating
Leakage rate is 1×10-6 atm-cc/sec of He