An Chuan Frequency conversion device CIMR-HB4A0150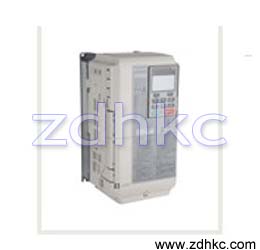 Brand: An Chuan
Name: An Chuan Frequency conversion device CIMR-HB4A0150
Type: CIMR-HB4A0150
About products:
An Chuan Frequency conversion device CIMR-HB4A0150
The products are detailed:
An Chuan Frequency conversion device CIMR-HB4A0150
CIMR-HB4A0605
CIMR-HB4A0515
CIMR-HB4A0450
CIMR-HB4A0370
CIMR-HB4A0304
CIMR-HB4A0260
CIMR-HB4A0216
CIMR-HB4A0180
CIMR-HB4A0150
CIMR-HB4A0112
CIMR-HB4A0091
CIMR-HB4A0075
The Di 's of Xiamen
Clear south automation scientific and technological Co., Ltd. of Xiamen
Automatic control system Co., Ltd. of dragon of Longyan Kun
Automatic stock network
Website: www.dihaoauto.com www.zdhkc.com
———————–
Contact: Manager Chen
Tel.: 0592-5529516
Fax: 0592-5529700
———————–
[Agency brand products ]: It is low-voltage in ABB products, SIEMENS Siemens, HANYOUNG Rong, KINCO step department touch-sensitive screen Han /servo, Haiwell is for PLC, SAJ three frequency converters brilliant in sea.
[Advantage sell the intersection of brand and product ]:
First, electric: MW (bright latitude) Power, Renaud, the platform is reached, intellectual circles, Mitsubishi, Fuji, SEW, IFM (exchange the good fortune door) , Pierre magnetism, Omron, Panasonic, Snide, A-B, Ann Sichuan, E +H, sick Shi Ke, Mu Le, constructing and stepping having a match, majestic black silk ribbon, good fortune extraordinarily etc..
Second, pneumatic: VICKERS (Vickers) , FESTO (fee Stowe) , SMC, ASCO, CKD when.
Maintain famous brand PLC, frequency converter, touch-sensitive screen outside China in speciality.
Accept nonstandard mechanical automation design / form a complete set and automatic project develop / transform etc..