Big to press the frequency converter while creating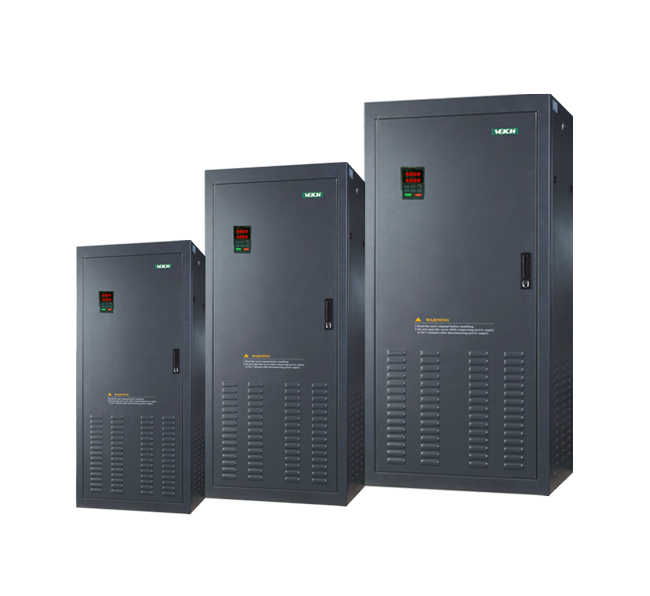 Brand: It is created that big
Name: Big to press the frequency converter while creating
Type:
About products:
China presses the frequency converter The speciality is superior The voltage grade of the innovative technology: 660V grade (three-phase power) 7.5-630kW1140V grade (three-phase power) 30-1000kW
The products are detailed:
China presses professional superior innovative technology of the frequency converter
Voltage grade:
660V grade (three-phase power) 7.5-630kW
1140V grade (three-phase power) 30-1000kW
Technological characteristic:
High dependability design
1,Adopt the ripe AC60/AC80 platform, carry on the secondary development.
2,Optimize overall arrangement and structure, has further improved service life and dependability of the machine.
3,Above 93KW machine adopts and plays wiring out enterprisingly, optimizes the structure within the switch board.
4,AC60 series above 160KW marks and mixes the resisting device of direct current, the AC80 series machine above 30KW marks and mixes the resisting device of direct current. Reducing inputs the harmonic wave, improve the input power factor, protect your electric wire netting effectively. The whole series reserve the resisting device of direct current and insert the end son.

Superstrong environmental adaptability
1,The standardized products all adopt three to prevent the paint from being dealt with, to the humidity or occasion that the dust exceeds standard at the same time, can also offer and protect and strengthen the processing measure, in order to meet the requirement that runs steady in a long-term under the harsh environment.
2,The isolation technology of the tunnel, able to bear the humidity, dust, seal and design, it should be to the abominable industrial environment for use to be light.
3,Environmental tolerance is superior to importing the frequency converter. The tunnel is isolated, seal and design.
Superstrong communication function
1,Strong communication function: Communication of principal and subordinate that ModBus communication agreement which adopts the international standard carries on. User can through PC/PLC, at last centralized control (presume location machine, main website frequency converter,etc. whether there aren't frequency converter, control of working state of the frequency converter and trouble information,etc.) ,In order to meet the needs of particular application.
2,AC80 series support the on-the-spot bus to expand even more, can support Profibus agreement through selecting one.
Superstrong anti-interference is designed
The working voltage range is wide, modulate technology through passing at the time of the low-voltage, guarantee to take the ability in year. Well up to the electric wire netting wave ' Reaction is struck by lightning) ,The noise of the electric wire netting, the static is resisted the disturbing, reach one grade of standards of harsh industry.
Control the power to separate with the bus bar; Control the power to adopt and isolate the voltage transformer and isolate and supply power alone, control the power standard to be designed and strained the circuit of wave.