China produces PLC, touch-sensitive screen, man-machine interface, automatic machinery,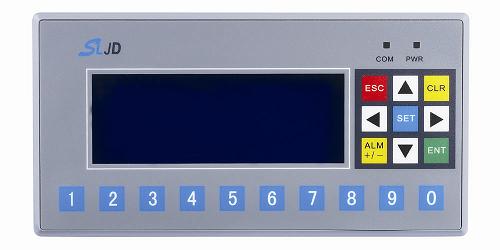 Brand: Appearance of since SAIC – Shanghai
Name: China produces PLC, touch-sensitive screen, man-machine interface, automatic machinery, programmable controller, specialized control system
Type: GX1S20MR-001
About products:
Mechanical controller of automation
The products are detailed:
GX1S-20MR/MT-001
Affiliated series: GX1S PLC Joining day: 2009-11-5 Click the number of times: 484 Can be divided into many stature series, GX1S, GX1N, GX2N and corresponding expansion module based on different functions, control the model etc. specially with analog quantity noumenonn, sport. Powerful, the kind is complete, can meet various customers' demands. GX series PLC can have many kinds of association products available types according to customer's request. Control the scale: 20 MR/MT EEPROM memory of the built-in 2K capacity, do not need the battery, non-maintaining CPU operation processing speed 0.55~0.7& mu; S / basic order The elementary cell disposes 2 axles independently supreme 100kHz orient the function (the exporting type of the transistor) Simple introduction GX1S series PLC merge, stock in the a very much little controller fine characteristic. GX1S-20MR/MT is suitable for minimum encapsulation, offers 20 I/Os, and can transmit the data through serial communication, so it can use at the place where compact PLC can't be employed. Other functions Built-in 24V direct current source
24V, 400mA direct current source can be used in the ancillary equipment, such as sensor or other components. Clock function and table function hour Clock standard when real in all FX1sPLC. Time sets up and compares the order is easy to operate. The table function followed the course and it is offered valuable information that the machine is maintained hour. Scan the function continuously In order to employ the time of demanded lasting scanning to define that operate cycle. Input the regulating function of the wave filter May level the input signal by inputting the wave filter into ' X000 to x017) in the elementary cell . Component note record function The component note can be recorded in the register of the procedure. Online procedure editor Changing the procedure online will not lose working time or stop producing and operating. RUN/STOP switch Easy to operate to operate / stop the switch on the panel. Safeguard long-rangely The programming software at a distance can communicate through the modem to monitor, upload or unload procedure and data The password is protected Procedure using a eight digits password to protect you.