Electric – stainless steel cupboard SK-001 OEM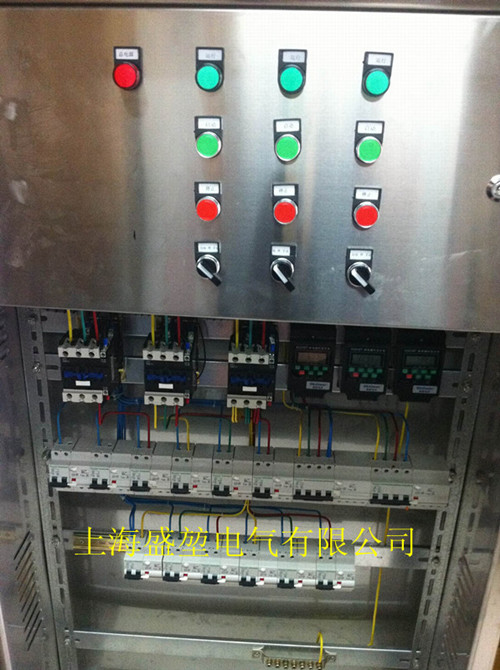 We offer high-efficient specialized processing in a complete set service. Make customer can far away from processing, managing in a complete set tedious, on spend more energy on, design, serve, raise the customer's efficiency greatly.
We can finish offering and processing according to customer's drawing. The Business Process is simple and convenient. The company is close to the subway, easily accessible. Reduce the customer's exchanged time. The electric with every big undervoltage, worker accuses of device manufacturer's having close cooperation relations, reduce customer's cost, making concessions and customer.
Business Process: The customer offers the drawing – —Our company offers according to the drawing – —-Sign a contract – —-Process – —The customer debugs- Deliver
The way of cooperating mainly: Design producing, processing with supplied materials, integrating.
It is that one has designing independently, makes, programming, automated system engineering company installed, debugged that Shanghai holds electric Co., Ltd.. Mainly engaged in the nonstandard apparatus, control engineering of process automation, the automatic control of the mechanical equipment is designed and transformed, the automatic production line / assembly line is debugged and transformed, industrial communication, advanced servo positioning, moving, field bus, epistasis aircrew's attitude, 232/485 of the communication of industrial Ethernet of making spreading directly.
Main and professional to make and produce PLC control cabinet, control cabinet of frequency conversion, automation control of reducing energy consumption such as the undervoltage control cabinet, control cabinet of the switch, duplicate supply control cabinet, control cabinet of the boiler, air conditioner control cabinet, constant voltage water supply control cabinet, fire control.
Engineers and technicians master Mitsubishi's FX/Q series programming, Siemens S7-200/300/400 programming, Omron CPMA/C200H/CJ/CQ programming, programming of Snide PLC programming, ABPLC, reaching programming of all serial PLC, touch-sensitive screen programming etc. in the programming of great PLC, platform forever.
Cloth bladder type dusting control system, dusting PLC automatic control system, stir the automatic control system of the station with cement, SIEMENS / Siemens PLC control cabinet, sack dusting upper computer system, Mitsubishi PLC control cabinet, desulfurized PLC control system, denitrate automatic control cabinet, upper computer system, stationery apparatus monitor system, print and dye control system, PLC of apparatus, hydraulic PLC control cabinet, industrial coating PLC automatic control system, electrical cabinet OEM, water treatment PLC control cabinet, the energy-conserving cupboard of frequency conversion, new trend PLC control cabinet, the worker accuses of aircrew's attitude software


Contacts: Zhu LuoPeng
Telephone: 86021-54717828
Fax: 86021-54717828
Email: [email protected]
Web site: http://www.shengkun.com.cn
Address: City Road, Lane 2501 No. 139 of Minhang district of Shanghai