Europe auspicious transmission SDZ10 series moulding plastics machine exchanges the servo system specializedly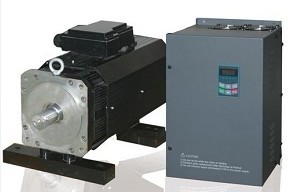 Brand: Ou Rui
Name: Europe auspicious transmission SDZ10 series moulding plastics machine exchanges the servo system specializedly
Type: Series SDZ10
About products:
SDZ10 serial servo drivers adopt 32 high-performance digital signal processors, characteristic of utilization ratio high, power factor of voltage is highering etc.
The products are detailed:
The products are summed up:
Europe auspicious transmission SDZ10 series moulding plastics machine exchanges the servo system and is researched and developed specializedly independently by our company, servo high performance of the totally independent intellectual property right drives the system. SDZ10 serial servo drivers adopt 32 high-performance digital signal processors, have the high, high, dynamic response speed of power factor of utilization ratio of voltage quickly, control the high, voice low grade characteristic of the precision.
Product performance:
The whole series dispose the unit of applying the brake, take up less spaces.
There are electrical machinery KTY temperatures that are protected.
Support 0~10V analog quantity signal and linear correction, does not need to change and revise the computer of the moulding plastics machine to control, the convenient old machine is transformed.
Support many pumps to meet and control.
The electric energy-conservation of the province: Save electricity 40%~90% more than the traditional quantitative pump system.
The systematic oil is warm and low, machine service life is high: After adopting the servo system, the oily quantity supply according to the need of movement, the overflow has lossed, the system generates heat to reduce, it is reduced that the oil is warm, the oil spill is reduced, the machine safeguards the cost to reduce, service life is high.
Economize on water, lower costs, reduce pollution: It is reduced that the oil is warm, there are less cooling demands, water consumption is reduced.
Repeat the high, qualification rate of the precision to raise: System person who mould plastics control, control, upgrade to close the ring, control, realize accurate pressure and flow control turning on ringing, stability is raised, the product percent of pass is raised.
With low noises: The meshing gear pump while adopting, the systematic noise is reduced to about 70db by 85db, the working environment is improved.
Protect and press long time: It is very useful to thick products of wall.
The frequency is responded to well: Adopt and exchange the synchronous electrical machinery of permanent magnetism, the response speed of the flow can reach as high as 20ms.
Able to bear the abominable environment: The electrical machinery adopts the antivibration, defends the oil, dustproof high-quality rotation voltage transformer as the feedback signal.