Frequency converter, direct-flow governors, soft actuators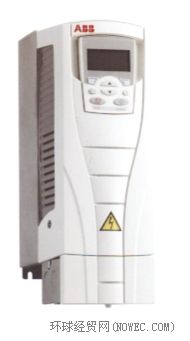 Brand: ABB
Name: Frequency converter, direct-flow governors, soft actuators
Type: All series
About products:
ACS800-01 meets and protects any demand as large as 160 most kilowatts under the grade in IP21 or IP55. ACS800-11 has offered the transmission of a renewable energy in compact encapsulation, power range comes at most
The products are detailed:
China's automatic project Co., Ltd. of Chengdu sea is that one specializes in the scientific and technological enterprises that the worker accused of technology. Company's collection system designs, technological development, technological transformation, products trade and maintenance are in an organic whole. Systematic and projects, various that PLC is automatic that devoted to adjusting the speed
Frequency converter The liquid crystal is rejected Touch-sensitive screen The worker accuses of display screen, module, direct current and adjusts the speed, soft actuator etc.
Maintain and the fittings, Ann defends controlling calling the police, projects such as comprehensive wiring,etc.. For a long time, the company, through offering service of accusing of products and the most high-quality technology in most applicable engineering to customer of every profession and trade, have already supplied water in constant pressure, energy-conservation of air blower, papermaking, weave cotton cloth printing and dyeing, industry, wash, mould the intersection of material and produce, mechanical processing, packages printing,etc., leave the good public praise and establish very high prestige degree in the a plurality of trades. In every profession and trade, company's technical staff relies on the technological ability really up to the mark to dissolve the advanced production technology in foreign countries to enter in the traditional industry. The traditional industry's not merely working efficiency after transforming through Hi-Tech is improved greatly, and energy consumption reduces greatly. The company acts as the agent of China the famous worker accuses of the products, have already established good strategic partnership with Ann Sichuan, Mitsubishi, Siemens, Fuji, Omron, Snide, the platform is reached, ABB, LG,etc.. Adjusting the technical field of the speed in frequency conversion, the technical staff of our company not merely has deep products theory knowledge, and have abundant on-the-spot working experience. There are a set of complete ways on the selecting type, employing, debugging of the frequency converter, can meet customer's demands within extremely short time.
Have already established maintaining and contracting the business with company of many every profession and trade for a long time
,The intersection of our company and technical staff can precise to build the intersection of world and every brand frequency converter and other Engineer, accuse of the products, offer the internal fittings of every brand frequency converter to customer at the same time. The company is based on " Reputation first, customer the highest " Management theory,it is which offer products and an thoughtful service in time to the masses of customers high-quality. Hearty to welcome user of every profession and trade, all frequency converter producer, agent, retail trader to negotiate special technical support, special and maintain the business. Contact: Mr. Zhang 028-85920731 mobile phones: 18227696971QQ: 375533501 addresses: Basin 2-1-1704 of moonlight No. 8 of a segment of the west of Chengdu Second Ring Road