GBW serial dense sulfuric acid pumps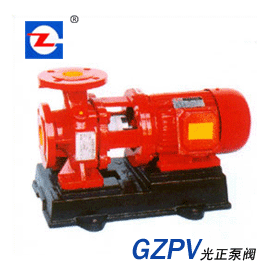 Brand: The light is straight
Name: GBW serial dense sulfuric acid pumps
Type: GBW
About products:
The products are summed up: GBW dense sulfuric acid pump is according to the performance parameter of the centrifugal pump of Model IS, adopt dense sulfuric acid specialized casting iron, carbon steel two kinds of materials and outstanding water conservancy models to be designed in optimally. It is the ideal chemical industry of new generation
The products are detailed:
The characteristic of the products:
The axle of this pump seals adopting outside installing high-quality machinery is sealed, moving, quiet ring is adopted newly
Type make hard alloy or pottery,whose name is hard-wearing, it let out, have long performance life.
Install and use and attentive matters and maintenance:
1,Should check the body of pump carefully and have hard things in one to flow before installing, in case that damaged the impeller and body of pump at the time of operation.
2,Should install the regulating valve on a pipeline of the entering of the pump, small mouth, in order to control the pump to run in the specified operating mode.
3,Open and import the valve, make liquid full of whole pump.
4,Put through the power, after the pump reaches the normal rotational speed, and then open and vomit and go out of the valve on the pipeline gradually, and adjust to operating modes needed.
5,Check on equal to the electrical machinery, office Wen ShengXiao of the bearing 70 ℃Find abnormality to deal with in time.
6,The work is made to forbid machinery to seal under doing and rubing the situation.