Hang the hoist with KBK form roof beam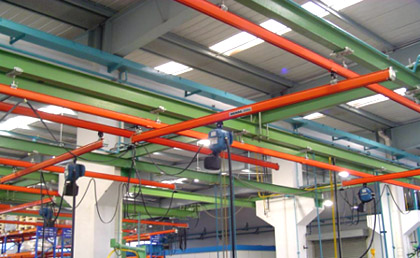 Brand: Dose of horse of Germany
Name: Hang the hoist with KBK form roof beam
Type: Hang the hoist with KBK form roof beam
About products:
Install size to be reasonable hanging the hoist to be made up of KBK standard assembly by the intersection of dead weight and light KBK form roof beam, can make you realize reliably fast the supplies in the particular area are sent and the accurate localization of different parts.
The products are detailed:
High cost efficiency
Hang the hoist to hang on the building roof or upper structure briefly with KBK form roof beam, the hoist orbit does not need extra auxiliary support, no matter serve the car
Among part or install reliable,there are getting lower relatively on cost.
It is safe and reliable
Because apparatus dead weight light, run car operate light, KBK the intersection of form and roof beam hang the hoist realize and move manually easily, can transport those reliably fast thickly
Big and cumbersome work piece.