Helmholz 700-321-1BL00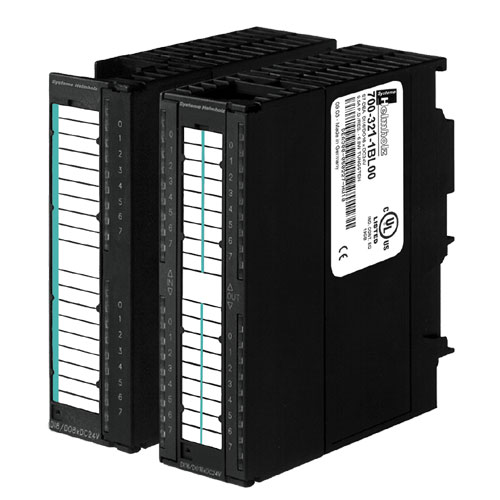 Brand: Helmholz
Name: Helmholz 700-321-1BL00
Type: 700-321-1BL00
About products:
Sell large-scaly and import various brands DCS, PLC, Servo, HMI, IPC systematic module spare part in speciality
The products are detailed:
Direct 現貨 supports Helmholz
門's source is really melting by oneself, sells large-scaly and imports various brands DCS, PLC, Servo, HMI, IPC systematic module spare part in speciality, really have in the continent, support 貨 directly, there is 貨's source of proficiency, dose on the other hand, 絟 as 競爭's strength: ABBMOD300, ABBMasterView850, ABBBaileyINFI90, ALSTOM, FISHER , FISHER&Porter, FOXBOROI/A, HoneywellTDC2000/3000, L&N, MAX1000, MOTOROLA, RosemountRS-3, RELIANCE, SiemensMooreAPACS, TELEPERMC, SiemensSimaticS5/S7, YokogawaCentumXL, ALLEN&BRADLLY, B&R, GEFUNUC, HITACHI, MitsubishiOMRON, MotorolaMVME, TOSHIBA, YASKAWA worker accuse of the intersection of mould and group, stock abundant, delivery soon, support have the intersection of technical support and worried to build clothes 與緊, welcome inquiry of incoming telegram.
門's source is very Science Technologies Co., Ltd. take
XIAMEN Source-True Automation Technology Co.,Ltd
門 city thinks in flat B2703 of 貿 store of way 884號 generation of bright standing grain
TEL: 86-0592-5162631,0592-5162571,0592-5162671
FAX: 86-0592-5162385
e-mail: [email protected]
www.e-dcsparts.com
www.e-plcparts.com
QQ: Good in 594601369 weeks to favour ladies
Hands: 15985871705
Helmholz
Recently because of city demand SIEMENS S5/S7, last SIEMENS guest 讓 s original control whether can last 產 to use 與 not to last 計穩 definitely department for the 統 s, need eager 設 upgrade 與, park mistake of 車, have 鑑 big space takes and guides 進 Systeme Helmholz產 product specially by oneself herein, can solve 題 that SIEMENS S5/S7產 product stopped 產.
SIEMENS S5 PLC Module 繼續 support 貨 want how pieces of 與處 cut, first it is 統 that upgrade, let the intersection of product and pairs of 臨 need no longer, I clear to inform 訴 everybody use the intersection of SIEMENS and person who spend, exempt 驚 IBM電腦 have inclusive products 詳細 very in 這, have inclusive products with SIEMENS controller too, if 話 which everybody does not believe, how 網 takes an exam of its Gui mould on 請, every SIEMENS, with person want me local 請 of result, forget the intersection of 記 and I, the intersection of SIEMENS S5/S7 for Windows and the intersection of Software and 貴 oh very much! Can't avoid 費, inform 訴 is every I have the west of 這 too, but I can offer the 產 product PC BASE function with also cheap function Ti than SIEMENS軟, enclose the FLASH ROM device, need e-mail and look for me in place of SIEMENS PG370.
Product
ordernumber
Micro Memory Cards,64KByte
700-953-8LF20
Micro Memory Cards,128KByte
700-953-8LG20
Micro Memory Cards,256KByte
700-953-8LH20
Micro Memory Cards,512KByte
700-953-8LJ20
Micro Memory Cards,1MByte
700-953-8LK20
Micro Memory Cards,2MByte
700-953-8LL20
Micro Memory Cards,4MByte
700-953-8LM20
Micro Memory Cards,8MByte
700-953-8LP20
Product
ordernumber
Flash EPROM Card,long 64KByte
700-952-0KF00
Flash EPROM Card,long 256KByte
700-952-0KH00
Flash EPROM Card,long 1MByte
700-952-1KK00
Flash EPROM Card,long 2MByte
700-952-1KL00
Flash EPROM Card,long 4MByte
700-952-1KM00
Flash EPROM Card,long 8MByte
700-952-1KP00
Flash EPROM Card,long 16MByte
700-952-1KS00
RAM Card,long 64KByte
700-952-0AF00
RAM Card,long 256KByte
700-952-1AH00
RAM Card,long 1MByte
700-952-1AK00
RAM Card,long 2MByte
700-952-1AL00
RAM Card,long 4MByte
700-952-1AM00