LS frequency converter SV055IG5A-4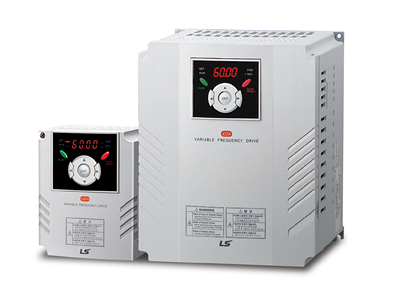 Brand: LS
Name: LS frequency converter SV055IG5A-4
Type: LS frequency converter SV055IG5A-4
About products:
LS frequency converter SV055IG5A-4SV075IG5A-4
The products are detailed:
Have not sensed the vector to control
Dispose, have, sense vector, control, offer fairly good speed controlling and strong high torque function.
-Can offer the earthing trouble to protect while running
Can offer the earthing trouble to output end son and protect the function while running.
-Cool the fan to control
Cool fan through control, iG5A state can offer very quiet environment according to run.
-Realize the control of frequency of the automatic signal carrier according to the temperature change
Through controlling the temperature within the frequency converter, iG5A can change the frequency of the signal carrier automatically when the temperature is too high.
-User friendly interface
4 directions key enable you to grasp and control easily.
-Adjust the fan easily
IG5A fan is the removable structural design, so that the fan breaks down.
-Dispose 485 communication
The ones that stand between iG5A and other apparatuses in built-in RS-485 communication are controlled and controlled long-rangely.
-Built-in PID control
The built-in PID function can control and flow rate, oil pressure and temperature,etc.. Do not need extra controller.
-Simulation is controlled: -From 10V to 10V
Input – 10V analog signal to 10V, offer user friendlily and operate interfaces.
-PNP/NPN inputs
Can input PNP and NPN, so can use the external power.
Our company deals in LS frequency converter, LG frequency converter, quality guarantees, welcomes to consult and negotiate.