OMRON module CPM1A-40EDT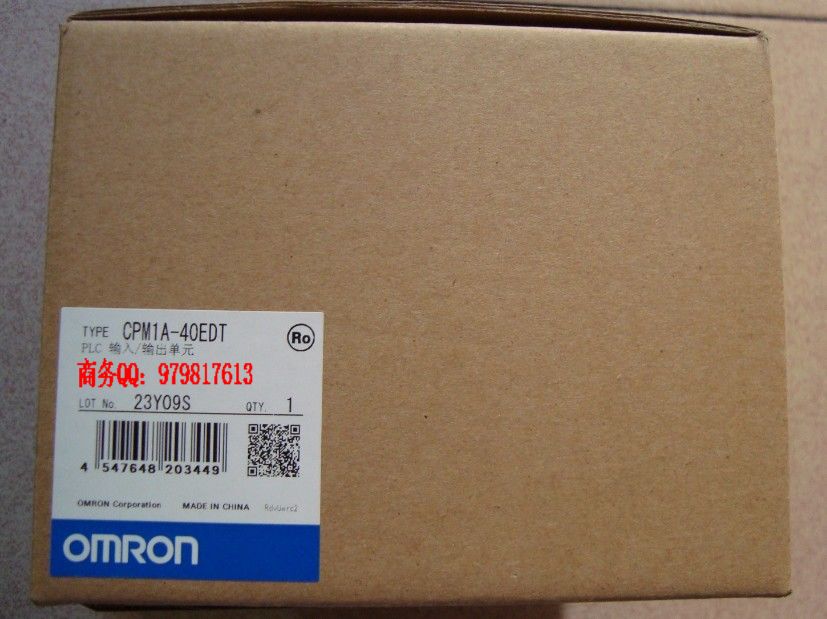 Brand: OMRON – Omron
Name: OMRON module CPM1A-40EDT
Type: CPM1A-40EDT
About products:
Sell ORMON the whole series of products module CPM1A-40EDT and welcome to call to consult from stock in a large amount
The products are detailed:
CPM1A CompoBus/S I/O chains the unit
After connecting CPM1A-SRT21 CompoBus/S I/O and chaining the unit, can regard CPM1A/2A as one under main unit CompoBus/S from the unit. This chains the unit and allows there is data interchange that 8 points input and exported at 8 o'clock between main unit and CPM1A/2A. Unit CPU of CPM1A/2A can connect 3 and expand the unit at most.
CPM1A-40EDR
CPM1A-40EDT
CPM1A-40EDT1
CPM1A-8ED
CPM1A-8ED(Q)
CPM1A-8ER
CPM1A-8ER(Q)
CPM1A-8ET
CPM1A-8ET(Q)
CPM1A-8ET1
CPM1A-8ET1(Q)
CPM1A-AD041
CPM1A-AS001
CPM1A-CIF12
CPM1A-CIF13
CPM1A-DA001
CPM1A-DA002
CPM1A-DA021
CPM1A-DA041
CPM1A-DRT21(Q)
CPM1A-MAD01-NL
CPM1A-MAD02
CPM1A-MAD11
CPM1A-MAD11(Q)
CPM1A-SRT21(Q)
CPM1A-TS001
CPM1A-TS001(Q)
CPM1A-TS002
CPM1A-TS002(Q)
CPM1A-TS101