P906c presses the difference controller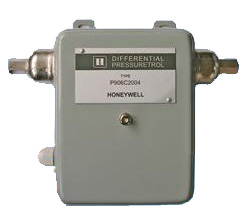 Brand: Honeywell- Huo Nicaragua and Weill
Name: P906c presses the difference controller
Type: p906c
About products:
P606A, P906A can be applied to the water system, control for the return pipe one to press difference while pressing the difference controller
The products are detailed:
Supply p906c Press the difference controller p906c Press the brief introduction of difference controller
P606A, P906A can be applied to the water system while pressing the difference controller, controls for the return pipe one to press difference, the controller exports SPDT(P606A) Or proportion of 135 ohms (P906A) The signal, the carrying out device of the open valve, according to presuming and pressing difference and acting, can also apply to pressing difference and protecting and monitoring the chain to control of the refrigerator by making, the security system has invariable difference that is pressed, can also apply to steam or liquid pressing difference to control at the same time.
p906c Press controller application of difference
Working range ( Minimum) Psi kPa working range ( It is the biggest) Psi kPa presumes it is tall that some offsets the switch movements that range Psi KPa pigeonholes when difference is reduced and between the low order when pressure disparity rise or drop, offer the alarm or control as safe limit. Pump vacuum 74 of 22 inches, the vacuum 85, 5860 to 45, 0 to 310SPDT contacts, R-B closes, R-W disconnection
p906c Press controller company's profile of difference:
The Wan 's of dragon of Shanghai is a green high-new company of scientific and technological industry. In the development for many years, the company inherits and offers to customer and improves overall building automatic control products and aim of the accurate, high-efficient systematic solution all the time, so has already won the confidence of the masses of cooperative partners in the trade and support, and become the agents of numerous world-famous brands. 1,First class agent of U.S.A. HONEYWELL, specialize in products selling and technological guidance and construction of the project of Huo Nicaragua and Weill; 2,The general agent of China district of Germany ESODRIVE, the technological service after sale before the ones that are responsible for all products in China district are sold; 3,Agent of U.S.A. CARRIER building control system, specialized in and opened the control system together of sharp air conditioner.
p906c Press the difference controller Technical support and after-sale service before the complete one is sold:
The company has an outstanding technical staff, project personnel and key group that sell composition of personnel, there is very deep understanding on system of the above-mentioned brands and know, can control for various commercial building environments, the system of heating and heating, ventilating and air-conditioning controls and even the overall intelligent system controls and offers the after-sale service before good selling, specially accept the system engineering of the automatic control, sell the automatic control apparatus of the air conditioner. The company accepts building and factory building air conditioner automatic control system and conveyance system.
p906c Press the difference controller Up-market project:
The inferior scientific and technological plum mountain steel factory Shanghai of Nanjing of culture and arts centre of Suzhou of railway station of Wuhan of apartment of dragon's hotel of Shanghai flies and carves centre Tianjin of Shanghai Expo of square of wealth of International Building Shanghai Judicial building Art Museum Beijing JW museum of the south of the lower reaches of the Yangtze River of country of Marriott Hotel of Zhejiang Province of service centre of economic and technological development zone
p906c Press the difference controller Some other products:
Ni Weill Huo (honeywell) Carrying out device series of the air door, Huo Ni's sectional sensor of humidity / temperature in Weill flat H7012B, EE65 changer, H7080B series tunnel installing humidity / temperature sensor of Ni Weill Huo, honeywell dynamic equilibrium valve, honeywell regulating valve, honeywell warm accusing of device, 511 serial pressure changers of Swiss HUBA, KROHNE electromagnetic flowmeter IFM4080, Honeywell R7428A1006 constant temperature permanent wet controller, Ni Weill Huo (HONEYWELL) Prevent frostbite in switch liquid-level switch, central air conditioner charge system, German Cologne KROHNE DWM2000 bayonet electromagnetic flowmeter, bacnet controller
Purchase p906c Press the difference controller Welcome to contact us:
The Wan 's of dragon of Shanghai will offer first-class products and first-class one service for you! Company's name: The limited telephone number of the company of ten thousand electromechanical equipment of dragon of Shanghai: 021-62441919-8020 021-62441919-8019 Zhang XiaoLiang's fax: The address of 021-56553950 companies: Chinese new Road, Lane 939 No. 20 of Shanghai Website: http://www.dragonwan.com/