SEW moderating machine, SEW frequency converter, SEW encoder, SEW fittings SEW transmission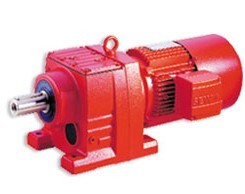 Brand: SEW
Name: SEW moderating machine, SEW frequency converter, SEW encoder, SEW fittings SEW transmission are recommended
Type: R37
About products:
SEW moderating machine color R:Red RedColorM: LanSe Epoxy BaoZhuang: The wood is held, arrange and take the coefficient of temperature temp char
The products are detailed:
Shenzhen the intersection of Europe and Ya De the intersection of industry and the intersection of automation equipment and Co., Ltd. South China most large to have professional the intersection of moderation and plane of leading position serve supplier most, China machinery electronic supplier, including SEW moderating machine, SEW electrical machinery, sew frequency converter, sew encoder, SEW series fittings, NORD moderating machine, internationally recognized products such as P +F encoder,etc.. We are devoted to reaching and are based on customer, quality guarantees, all participate in, improve continuously, we fulfil and surmount the customer's expectation, offer the most effective and most high-quality service. Can all get the overall service scheme that is satisfied with regardless of different kinds of the customers!
Shenzhen Europe Ya De Company has a plurality of special departments:
The technological consultative department of the products before SEW sells, the speciality answered the technological question of the products for the customer;
The applicable selecting department of SEW products, can offer and peek and customize the products to customer's calling amount body;
SEW sales office, offers sale of the optimum price service for customer specially.
SEW service department after sale, can offer various after-sale services that the customer save worry most.
Corporate culture and management philosophy of Europe Ya De Company: Super 5S +1, accurate, a shortcoming
Europe Ya De super 5S +1: Serious SEROUNESS =Quality is guaranteed
Systematized SYSTEMATIC =Guarantee operation is smooth
Standardized STANDARDIZE =The norm produces pioneers
Simplified SIMPLE =Advocate the simple and easy operation mode
Keep SUSTAIN for a long time =Sustainable development
+1 =Single element, the single element is a kind of spirit, can become a kind of goal in various fields at the same time, the single element can be the first, unify
Ou YaDe ( Shenzhen) The company has gained all old and new customers' unanimous trust by the most sincere spirit of cooperation! Welcome more old and new friends to discern our service! Telephone number 0755-84860282
Fax 0755-84860281 [email protected]
Contact Yellow Yongfu 13662566292
SEW getting coaxial to moderate the intersection of electrical machinery and performance to be remarkable, with high efficiency and transmission durability good at with machinery especially.
Install the intersection of way and oblique the intersection of gear and plane of moderating and moderate the intersection of electrical machinery and the intersection of form and grades of the intersection of RX and series and the intersection of two – three and the intersection of R and series can bear higher the intersection of radial and load.
The installation of foundation, flange are installed and the moderating machine has flange foundations at the same time.
The electrical machinery can offer and stir the specialized strip series RM of extending bearing room to moderate.
RX1) Series
Output speed 114 1829 rpm
Export the torsion Less than or equal to 830 Nm
Electrical machinery power range 0.12 45 kW
R1) Series
-Suitable for stiring the specialized RM – series too
Output speed 0.05 809 rpm
Export the torsion Less than or equal to 18000 Nm
Electrical machinery power range 0.12 160 kW
Getting coaxial to moderate electrical machinery – parallel the intersection of axle and oblique the intersection of gear and plane of moderating and moderate electrical machinery . Very narrow F serial oblique gears moderate the electrical machinery is especially suitable for installing the narrow and small situation of space. Installation way is as follows, the installation of foundation, flange are installed and held with the empty mandrel.
F1) Series
Output speed 0.1 752 rpm
Export the torsion Less than or equal to 18000 Nm
Electrical machinery power range 0.12 200 kW
SEW moderating machine single-phase electrode ET56 can not be with TH association
1-230V,50HZCb=4υ F
1-230V, 60HZCB=4υ F
1-110V, 60HZCB=20 υ F