Specialized frequency converter of the industry washing machine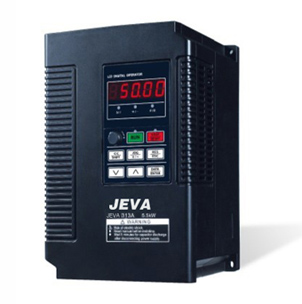 Brand: JEVA
Name: Specialized frequency converter of the industry washing machine
Type: JEVA series 313A
About products:
JEVA 313A – 5R5 – 3 A B product classification JEVA: Frequency converter product series 313A: Industry washing machine specialized frequency converter right to buy load power
The products are detailed:
Specialized frequency converter of the industry washing machine
JEVA313A series the intersection of industry and the intersection of washing machine and specialized the intersection of frequency converter and total the intersection of washing and time, positive and negative to transfer the intersection of speed and the intersection of time and very put through frequency converter to, presume directly.
1,Save the time controller, change the looks contactor, time relay etc. and control the device, can set for, wash total time directly, positive and negative to transfer to time is positive and negative to the speed turns. Easy to operate, interface friendship;
2,Frequency modulation range O- 6000Hz,it last washing machine totally in washing at a low speed, in taking off, requirements that takes off been high;
3,Look for the door automatically while shutting down, shut down and call the police automatically after aiming at in location on the door;
4,150% of the specified torque of low frequency is exported, is suitable for various cloth, various crafts to wash;
5,Three prevents the paint from being dealt with, adapt to the high-temperature moist environment.
JEVA313A series the intersection of industry and the intersection of washing machine and specialized the intersection of frequency converter and total the intersection of washing and time, can be presumed directly through the frequency converter while being positive and negative to the speed turns;
Save the time controller, change the looks contactor, time relay etc. and control the device, can set for, wash total time directly, positive and negative to transfer to time is positive and negative to the speed turns. Easy to operate, interface friendship;
Frequency modulation range 0-6000HZ,it meet by washing machine totally, wash at a low speed, in taking off, requirements that takes off been high;
Look for the door automatically while shutting down, shut down and call the police automatically after aiming at in location on the door;
150% of the specified torque of low frequency is exported, is suitable for various cloth, various crafts to wash;
Three prevents the paint from being dealt with, adapt to the high-temperature moist environment;