SUNFAR frequency converter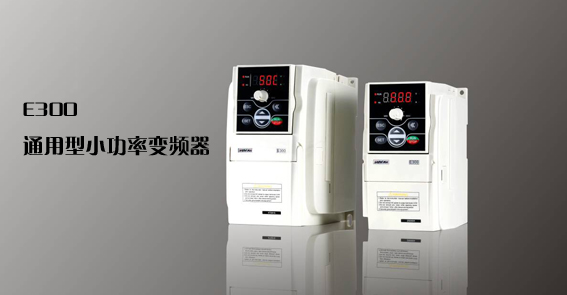 Brand: Sunfar- is all sides
Name: SUNFAR frequency converter
Type: E300-4T0015
About products:
The E300 series frequency converter is small and exquisite, attractive and durable in volume. Have already applied for the national patent in appearance design of the products. Control keyboard as select fittings are but according to the needs of user flexible to fetch, set free, especially allocate the indicator lamp of the state, can realize easily and have no keyboard to run and basically run
The products are detailed:
About function:
1.Power range: 0.2~3.7KW.
2.Gao Da 1000HZ's output frequency is suitable for adjusting the field of speed in frequency conversion of many kinds of high-speed electrical machineries such as grinding machine, carving tool and centrifuge.
3.Have a good adaptability to the voltage of the electric wire netting, can bear & plusmn; 20% fluctuate.
4.Adopt the wall type and lead the tracked installation way, help customers choose.
5.Add the characteristic of moderating and behave excellently, can be up to 0.1 seconds quickly most.
6.The function flows in automatic steady voltage, automatic limit.
7.The external joint signal moves(JOG) some Run and operate.
8.The panel supports heat to be inserted and pulled out and copied with the parameter, is suitable for employing the occasion to play system integration in various.
9.The intersection of communication and interface, RS485 of standard configuration, available the intersection of MODBUS and agreement, self-defining agreement all sides; Possess and link and control the function synchronously, realize easily other workers such as frequency converter, PLC, worker's accusing of machine accuse of the interconnection of the apparatus.
Application:
Trades such as textile, food, transmitting, air blower, water pump, pottery, grinding machine, centrifuge, carving tool,etc.