Taiwan reaches the first class agent, 15KW frequency converter VFD015B43A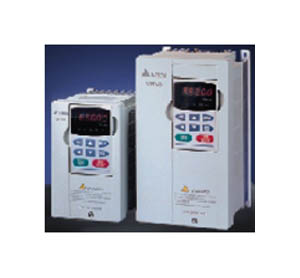 Brand: Delta – platform is reached
Name: Taiwan reaches the first class agent, 15KW frequency converter VFD015B43A
Type: VFD015B43A
About products:
Taiwan reach first class agent, agent sell set reach frequency converter, it is servo for platform to reach, platform reach PLC, Taiwan reaches the man-machine interface and waits for the platform to reach a series of product, welcomes the patron of Singapore to consult and purchase, your satisfaction is our pursuit! Company's website: www.yd-
The products are detailed:
Taiwan reaches the first class agent, the frequency converter VFD015B43A
Range of application Common
Brand Taiwan reaches
Products serial VFD-B
Type VFD015B43A
Specified voltage Three phases AC380 (V)
Right to mix the electrical machinery power 1.5( kW)
Control way V/F to control and there is no detecting device vector quantity to control
Voltage of power supply Low pressure
The power is counted Three phases
Output the way PWM of voltage regulation to control
Appearance Mould the shell
Marketing way Agent
Specified electric current 4.2( A)
The electrical machinery capacity 3.2( KVA)
VFD015B43A: 1.5KW,3Φ ,380V
VFD-B serial ' Suffused with the vector using type) Power range: 750W~75KW
The characteristic of the products:
This series have model choice of many kinds of exchange voltage specifications, get rid of and offer the pluralistic I/O function, and can offer the appropriate voltage of electric current to magnitude in accordance with the torque of external load; It is the platform that is reached and suffused with the representatives who controlled the driver of the AC motor with the vector quantity, meet the most practical demand of industry.
Product specification:
Frequency 0-400Hz of the output;
Adjustable V/f contours and vector quantity are controlled;
Mainly frequently /complement frequently, 1ST/2ND frequency source choose;
16 segments can preserve the speed and 15 sections the procedure run;
Build PID to tickle and control;
Automatic torque and slippery difference compensation;
Communication form MODBUS (RS-485 Potter rate can reach 38400bps) of the internationalization ;
Support the interface module of communication: DN-02, LN-01, PD-01.
The range of application:
Air conditioner of great number, wood carving machine, bed, process system of the waste water, X-Y axle, washing machine, flat scalding machine, air compressor, cargo lift, hand escalator, round loom, arranging machine, making surface machine, the woodwork planer, spinning machine on four sides of the overhead traveling crane
Taiwan reach first class agent, agent sell set reach frequency converter, it is servo for platform to reach, platform reach PLC, Taiwan reach man-machine interface wait for platform reach a series of product, welcome the new patron to consult and purchase, your satisfaction is our pursuit!
Company's website: www.yd-dg.cn/
Contact: Miss Zhang
Tel.: 13532384638
Fax: 0769-23024090
QQ: 1651216794