TAIYO-Parker series 70/140H-8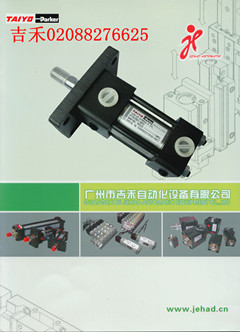 Brand: TAIYO – ironworker the sun
Name: TAIYO-Parker series 70/140H-8
Type:
About products:
(the sun, ironworker of Japan) TAIYO cylinder / TAIYO CALL (telephone) : 020-88276625 TAIYO (Corporation, ironworker of the sun, the intersection of Japan and TAIYO, too Japan
The products are detailed:
TAIYO (sun ironworker Corporation, Japan TAIYO, the sun, ironworker of Japan) .
Cylinder of the mould- (Japan) : Global famous brand, win the customer from Japan, U.S.A., Europe and China deeply to trust, quality is reliable, it is extensive to use. The slim cylinder appearance is novel in design, save the space. Serial cylinders such as 35H-3, 100Z-1, 100H-2, 70/140H-8, 160H-1, 210C-1, 160ST-1, 160S-1, HRST1 are adopted extensively by mould trade. At the same time in order to meet customer's demands with pushing HQS2 serial slim cylinders, economical and practical, compatible with 160S-1 series size, high cost performance and high service life of installing the varied cylinder of way diversification are particularly outstanding in the Japanese cylinder.
(the intersection of Japan and original packaging, the intersection of price and material benefit, the whole variety, hand in issue soon)
TAIYO-Parker series 70/140H-8 (breathe out the pressure: 7/14mpa)
Bore: ¢ 32 – ¢ 250
TAIYO-Parker common type general hydraulic cylinder, type for example:
70/140H-7R 1FY100CB100-D2
70/140H-8 2LA80BB200-AB;
70/140H-8R 2LA80BB200-ABAH2
70/140H-8( R) 2LA80BB200-GAB-AH2-TLJ)
70/140HW-8R 6LA80BB200-GAB52-TL
70/140H-8RA2 2LA40BB300-GABAH2-TLJ-XM05
70/140P-8R 2LA50BB100-AH2-TLJ,etc.;
TAIYO-Parker special type hydraulic cylinder, type for example:
70H-8R 6FZ50BB500-ABLF4-X
(S/N: 04B042222013Q-0907)
140H-8 2TC180CN100-A-X
(S/N:12D -128195191C -812)When;
Hydraulic cylinder maintains the bag ' Seal) ,Type inquiry way of saying for example:
NH8/PKS1-032B
NH8R/PKS2 -050C
NH8/PKS1-125B
NH8/PKS1-250B
Maintain the bag (seal / enclose with 70/140H-8 2LA50BB100-AB cylinder)
140H-7R 1FY63CB145-ABE2-X cylinder seal / circle (maintain the bag) When;
( S/N:21B-216016151Q-609)
Its application: