The automatic compensating controller of intellectual inactive power trends, automatic compensation is controlled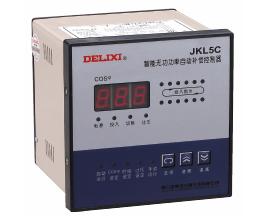 Brand: The west of Germany's strength
Name: The automatic compensating controller of intellectual inactive power trends, the automatic compensating controller of _'s trends of the automatic compensating controller, west compensating controller _'s controller series of Germany's strength
Type: Automatic compensating controller of intellectual inactive power trends of the west of Germany's strength
About products:
The automatic compensating controller of intellectual inactive power trends, the automatic compensating controller of _'s trends of the automatic compensating controller, serial _'s dynamic controllers of _'s controller of west compensating controller of Germany's strength
The products are detailed:
JKL5C intellectual compensating controller and electric capacity automatic in inactive power compensate the cupboard and cooperate and use, used for compensating the inactive power, it is 50Hz- 60Hz, specified three-phase electric wire netting with voltage of AC380V to be suitable for frequency range. Please choose JKL5C intellectual compensating controller automatic in inactive power when buying the controller. Standard JB/T 9663 Characteristic of the products There is factor COS&phi of power; For 1.00 steady workspace and excise the intersection of door and limit, presume, stablize one that control district expand while being leading, the energy-conserving result is better The intersection of operability and the intersection of panel and function key, presume or revise relevant the intersection of parameter and value, realize, exchange while being man-machine, the parameter has memory functions after presuming To to pass compensation, owe compensate, overvoltage, owe electric current situation electric wire netting, can all reveal and make corresponding treatment automatically The products have automatic ancient bronze mirror looks functions, wiring way is not fixed, it is very convenient to wire, easy to install and debugging, it is wide to use the occasion, user's satisfaction is high The products adopt the one-chip computer to control, draw the advanced technology outside China, upgrade the software, reset automatically (WDT) Function; The ability to resist interference is strong, it is stable and reliable to work, it is accurate to compensate, it is simple to debug Main technical parameter Sampled voltage V 380V ± 15% Take a sample in the electric current A N/5A (Is is less than or equal to 5A) Frequency Hz 50 – 60 Working way Work, circulate and throw cutting continuously Output way 4,6,8,10,12 return circuits Compensate the way Three-phase balanced compensation The complete machine power W Less than or equal to 15 Lie between the electric intensity V Frequently worker 2500 Protect the grade The shelter grade of the outer cover is IP30 Weight kg < 1.5 Brand The west of Germany's strength Material Compensating controller Supplier type Agent Product specification Compensating controller Packing of product Compensating controller The goods are transported Compensating controller Delivery Compensating controller Time limit of delivering In three days Other Compensating controller My darling electric shield have ' Tianjin) The limited company predecessor is morality strength west trade and business of Tianjin Co., Ltd., were established in 2004, it is Germany that the west electric in the intersection of Tianjin and the intersection of flagship and shop of area strength have, with products being complete in specifications pricing rationally, providing and delivering in time, serving, famous for in the industry in place. Business scope: Contain its high, middle, low-voltage electric apparatus of the west of Gade's strength, all electronic products such as frequency converter, anti-blast electric apparatus, pneumatic component, electric wire cable, electric apparatus of the building, bus bar trough, cable bridge shelf and complete set of electric apparatus equipment.
The company not only has keen-witted and capable, high-efficient, practical sales teams, but also technical force is rich, engineer and technical staff are vocationally proficient, experienced, can offer the designs, complete services until debugging live,etc. of installation of various energy-conserving and automatic control systems, can meet customer's all-round demand for the products. Take many years to strive, under the staff's joint efforts, the company develops progressively, successively established good partnership relation with numerous famous enterprises. Rely on the proud achievement, company's general manager has already continued to hold the group company for six years in succession " Chinese gold medal distributor " Title.
Prestige is the valuable wealth. Treat every customer sincerely, and customer's win-win cooperation, is to weigh the highest standard of our success. The company will inherit " Service is above everything else " Management theory,regard the customer's satisfaction as basic,it is constant innovation let's improve, work hard unswervingly for opening up the broad development space. Contact: The telephone number of the Qin 's: 022-2747014915022618662 Fax: 022-27259612 postboxes:
[email protected]
website: www.ld-electric.com www.tj-delixi.net