The jack-up promotes the specialized frequency converter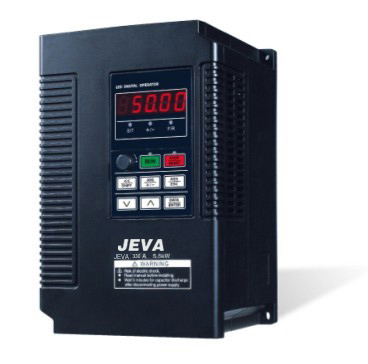 Brand: JEVA
Name: The jack-up promotes the specialized frequency converter
Type: JEVA 330A
About products:
Frequency conversion it transfers speed to be hard it transfers speed to be large it transfers speed to be high in precisioning in ranging in mechanical characteristic, and characteristics such as good, easy control of stationarity and energy-conservation,etc. is accepted by everybody and approves rapidly. This technology breaks through since the hoist transformation, begin to be more to be walking and going back and transforming to construct first
The products are detailed:
The jack-up promotes the specialized frequency converter
The JEVA330A series jack-up promotes the specialized frequency converter, promote the trade professionally to design, to the jack-up, adopt the advanced control theory, excellent moment controls performance, design all-roundly to guarantee the jack-up, promote the security, reliable and high-efficient that the trade uses in abundant products function. In the face of different user's needs, translate many kinds of ripe application schemes such as organization's frequency conversion, the whole frequency conversion, direct-flow generatrix altogether for users to choose. Extensively suitable for various jack-up, promote to get up rise, pitch, become one, cart, car, turning round, crab bucket mechanical interchange stepless speed regulation machinery.
1,The speed function rises in the underload;
2,The loose rope measures the function;
3,Two groups of electrical machineries control and switch over the function;
4,Pre-excitation, starting the pre-torque compensating and torque to verify;
5,The intersection of electric current and the intersection of vector and control technology realize 200% of the torque is exported when the a speed;
6,Abundant peripheral interface and strong protection function.
JEVA 330A – 5R5 – 3 A B
Products categorised JEVA: Frequency converter
Product series 330A : The jack-up is promoted specializedly
Right to mix the load power 5R5: 5.5KW
Voltage grade 3: Three-phase 380V
Design the edition: A~Z
B: Dispose the unit of applying the brake
The good luxuriant automation in Shanghai offers the high-quality service, our mission is trade solutions offering the best, promote the customer's competitiveness, the customer
It is our success too to succeed, today of development in science and technology, we seek survival with quality, according to serving the wound tablet, pass the efforts of our good luxuriant group,
Will surely become the automatic industry's company respected!