The special price supplies ATOS proportion and controls the valve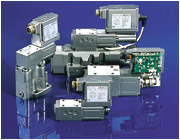 Brand: ATOS- Atto's Sri Lankan
Name: The special price supplies ATOS proportion and controls the valve
Type: The proportion controls the valve
About products:
The leading person that Atos controlled as the electric liquid proportion, offer the complete control technology of proportion of the variety to you. Through the control technology of the proportion, the modern machine can obtain fast, steady, accurate sports to control.
The products are detailed:
Chengdu Cody mechanical & electronic equipment corporation, Ltd. sells Italian ATOS products from stock.
Contact: Miss Wang Mr. Liu
Tel.: 028-65918538 13198590693 18702844128
Fax: 028-66477503
Company's website: http://www.cd-kedi.com
QQ: 1251046088 243349161
Email: [email protected]
AGMZO-A-20/210
AGMZO-A-20/315/Y/18
AGMZO-A-20/315/18
AGMZO-A-32/315/Y
AGMZO-TERS-PS-10/210/I
QV-06/1
QV-06/16
QV-06/24
QV-06/11
RZMO-A-010/315
RZMO-A-010/50
RZMO-A-010/210
RZMO-A-010/350
RZMO-P1-010/210
RZMO-P1-010/50
RZMO-P1-010/100
AGRL-10
AGRL-20
AGRL-32
RMU-010/210
The whole series AGAM
DLOH-2A-U
DLOH-2A/WP-U
DLOH-2C-U
DLOH-2C/WP-U
DLOH-3C-U
DHI-0630/2
DHI-0614/A
DHI-0751/2
DHI-0714
DHI-07119
DHI-0751/2P
DHI-0639/O
DHI-0713P
DKE-1611X230AC
DKE-1611X24DC
DKE-1632/2X24DC
DKE-1714X24DC
DKE-1751/2
DPHI-2711/D
DH-0140
DH-0113/BT
DH-0143
DH-0151
E-ME-AC-01F
E-ME-AC-05F
E-MI-AC-01F
E-A-PS-USB/IR
E-MI-AC-IR-01H
E-BM-AC-01F/1
E-BM-AC-01F/2
E-BM-AC-05F/3
E-BM-AC-05F/RR/3
E-ATR-7/400/I
HMP-013/210
HMP-013/350
HMP-014/210
HMP-014/100
HMP-011/210
HM-011/100
HM-011/210
KM-015/100
KM-012/350/V
KM-011/210
RZGO-A-010/100
RZGO-A-010/210
RZGO-AE-033/100
RZGO-A-010/32
RZGO-A-010/210/6
RZGO-A-033/100
HG-031/50
HG-031/75
HG-031/210
HQ-012/BT
HQ-012
HQ-012/G
HQ-022
HQ-023
HQ-013
HQ-014
HR-011/2
HR-013/2
KG-033/210
KG-031/210
KG-031/100
KG-034/100
KG-034/210
MAP-080
MAP-040
MAP-160
MAP-320
PVPC-C-4046/1S
PVPC-C-4046/1D
PVPC-C-5073/1D
PVPC-C-3029/1D
The axial column is filled in pump PVPC-C-4046/1D 10
The axial column is filled in the pump PVPC-C-3029/1D
The axial column is filled in the pump PVPC-L-3029/1D
Pump PVL-210 of the blade
SP-CAI-230AC
SP-CAU-24DC
SP-COU-28DC
SP-COU-48DC
SP-COU-110DC
SP-CAU-230RC
SP-COI-230AC
SP-COU-230RC
SP-COI-110AC
SP-COU-24DC
SP-COU-12DC
SP-CAU-12DC
SP-CAE-24DC
DLHZO-TE-040-L71
DPZO-A-273-S5/D
DPZO-A-273-S5
DHRZO-P5-012/25
E-ME-K-PID
E-ME-AC-05F/4R-4
DPHI-3714
DPHI-2711
HG-031/32
HG-031/50
HG-031/75
HG-031/210
HG-031/100
HG-033/50
HG-033/75
HG-033/100
HG-033/210
HG-034/100
HG-034/32/V
HG-011/250
KG-033/100
KG-033/210
KG-031/210
KG-031/100
KG-034/100
KG-034/210
HR-012/BT
HR-011/2
HR-013/2
HR-016/2
HR-014/2
DKE-1631
DKE-1713