Unidrive SP exchanges _'s Britain CT frequency converter of the driver in unison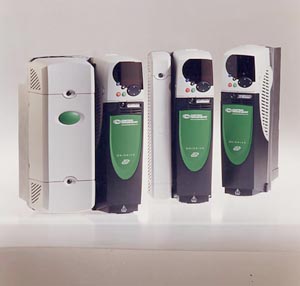 Brand: C.T.
Name: Unidrive SP exchanges _'s Britain CT frequency converter of the driver in unison
Type: Series Unidrive SP
About products:
Type: UNI 1401 UNI 1402 UNI 1403 UNI 1404 UNI 1405 UNI 2401 UNI 2402 UNI 2403 UNI 3401 UNI 3402 UNI 3403 UN I 3404 UNI 3405 UNI 4401 UNI 4402 UNI 4403 UNI 4404 UNI 4405 UNI 5401 UNI1401 GPD1401 UNI1402 G
The products are detailed:
The most intact in the world one is simple and convenient and common type to exchange the frequency converter – -Unifying the newest type V.3 of the driver will let users enjoy his one that used simply, convenient, flexible and superior dynamic performance. User of any demand that CT products can meet you can choose
V/f controls
There is no sensor vector to control
The open vector of magnetism is controlled
Servo
Regeneration (only need to press the button, new users can also enjoy the great menu driving the V3 type in unison. )
Only need to pass study
Only need to participate in a door to train
Only need to prepare the same spare part
Only need to maintain a kind of product
Only need to know a set of control methods
Only need to choose a group of functions to select one Larger power
Best appearance size power than,last cost lowest.
Design with the module of power of 300A, debug and make up the power as the big system of 1MW.
Exchange the frequency conversion driver in multi-functional high performance.
The available function module whose the whole series unify the driver is the same, have the greatest adaptability. More superior performance
Since the advanced one exactly makes the function, has improved the axle of the electrical machinery and outputted performance greatly, reduce the noise of running
Unify the intelligent hot model of the driver and guarantee to obtain optimum performance in practical application
The improved control algorithm realizes the best open vector of magnetism is controlled and driven in the world
Servo available module with extremely superior performance More convenient use
Preselect and set up the good parameter group (MACROS) Facilitate the arrangement of concrete application.
It can make the electrical machinery come into operation within several minutes to start the guide concisely.
Use availably and clone the module, simplify the debugging of many drivers, the precision is high, repetitiveness is good.
Because of Windows? Unisoft of the environment debugs the software, but observe and edit all parameters fast and conveniently.
Type: UNI 1401 UNI 1402 UNI 1403 UNI 1404 UNI 1405 UNI 2401 UNI 2402 UNI 2403 UNI 3401 UNI 3402 UNI 3403 UN I 3404 UNI 3405 UNI 4401 UNI 4402 UNI 4403 UNI 4404 UNI 4405 UNI 5401 UNI1401 GPD1401 UNI1402 GPD1402 U