USB/PPIM + many main website PPI programming cables of intelligence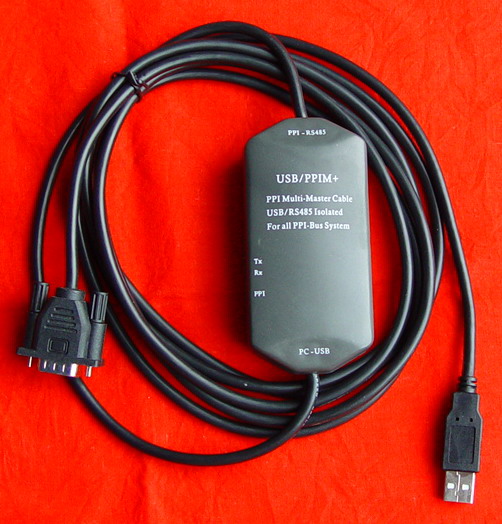 Brand: Q.LIGHT – but Letts
Name: USB/PPIM + many main website PPI programming cables of intelligence
Type: USB/PPIM+
About products:
USB/PPIM + USB intelligence of interface many to stand PPI programming cable (PPI Multi-Master Cable) mainly ,And
The products are detailed:
USB/PPIM + many main website PPI programming cables of intelligence
Sum up:
USB/PPIM + USB intelligence of interface many to stand PPI programming cable (PPI Multi-Master Cable) mainly ,Realize the level of USB to RS485 changes changing with various PPI agreements. Numerous low priced USB/PPI is through converting USB to the fictitious bunch of mouths (COM mouth) on the market at present Communication comes, commonly called as " The interface of false USB " ,This kind of cable but the level of USB to RS485 is changed, can only support the ordinary PPI agreement. And USB/PPIM is + the real USB interface cable, do not need to install the driver, uses USB in STEP7 Micre/WIN software to select directly, support PPI, advanced PPI (Advanced PPI) , much to stand PPI (Multiple Master Network) mainly Agreement, support the intersection of 187.5Kbps and high-speed communication, and can in many to stand mainly PPI hold, make card in the network.
This cable of 100% of the USB many main websites cable 6ES7 901-3DB30-0XA0 of compatible Siemens former factories, a different one is that the working power is taken from USB port of the computer and isolate and supply power by DC/DC, no longer supplied power by PLC port, in this case on the issue that the distance of communication of easy extension RS485 end does not need to consider supplying power. Change the state of receiving and dispatching that LED points out the data on the box.
USB/PPIM + besides can communicate with S7-200PLC ing, and support to communicate with Siemens touch-sensitive screen.
USB/PPIM + cable is a photoelectricity isolating cable facing industry design, and have waves to well up and protect and defend being struck by lightning and protecting the circuit in RS485 and USB port, very arbitrary electrification insert, pull out, it suitable for the intersection of Siemens and S7-200s to be all serial PLC, especially suitable to interfere with big and apt to damage the intersection of communication and industrial scene of mouth, safe operation of various protective measure security systems in the circuit.
USB/PPIM + can also communicate software and PROFIBUS since station module EM277 through STEP7 Micro/WIN,in " Set up PG/PC interface " China still chooses " PC/PPI Cable" ,Collude and select " Many main websites PPI " ,Alter Potter rate, need the intersection of EM277 and cable again set up, each time. It is all the same that operation method and PPI port communicate.
Professional quality guarantees, sincerity serves the customer, Guangdong cashes on delivery inside the province, the fund of other provinces gets to deliver.
QQ: 273248867 cellular telephones: 15989363748